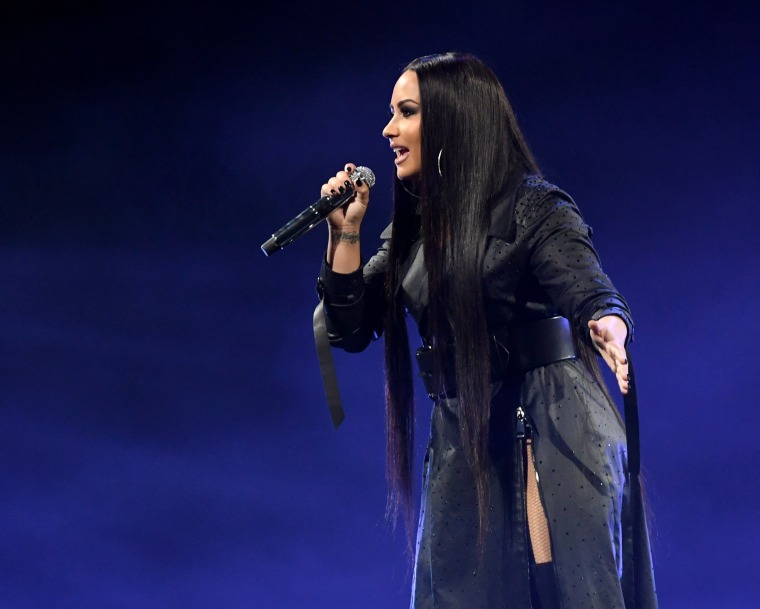 I'm extremely frustrated. I accepted a free trip to Israel in exchange for a few posts. No one told me there would be anything wrong with going or that I could possibly be offending anyone. With that being said, I'm sorry if I hurt or offended anyone, that was not my intention. Sometimes people present you with opportunities and no one tells you the potential backlash you could face in return. This was meant to be a spiritual experience for me NOT A POLITICAL STATEMENT and now I realize it hurt people and for that I'm sorry. Sorry I'm not more educated, and sorry for thinking this trip was just a spiritual experience. Going against all advice right now and apologizing because it feels right to me and I'd rather get in trouble for being authentic to myself, than staying quiet to please other people. I love my fans, all of them, from all over.
Lovato spoke about her Jewish heritage in one of her posts from Israel, where she was baptized in the River Jordan: "I am an American singer. I was raised Christian and have Jewish ancestors." The comments of the post, and two subsequent photos at the Yad Vashem Holocaust Memorial and the Shalva National Center, were flooded with accusations of pro-Israel propaganda.
Visits like Lovato's have been used to promote Israel for decades, and are organized by both private non-profits and official government organizations. According to Ynet, $57,000 of the budget for Lovato's visit was signed off by Jerusalem Affairs Minister Ze'ev Elkin, with a "private donor" covering the rest of the sum.
"Like apartheid South Africa, Israel and its lobby groups spend millions to art-wash oppression." The Palestinian Campaign for the Academic and Cultural Boycott of Israel (PACBI) said in a tweeted statement.