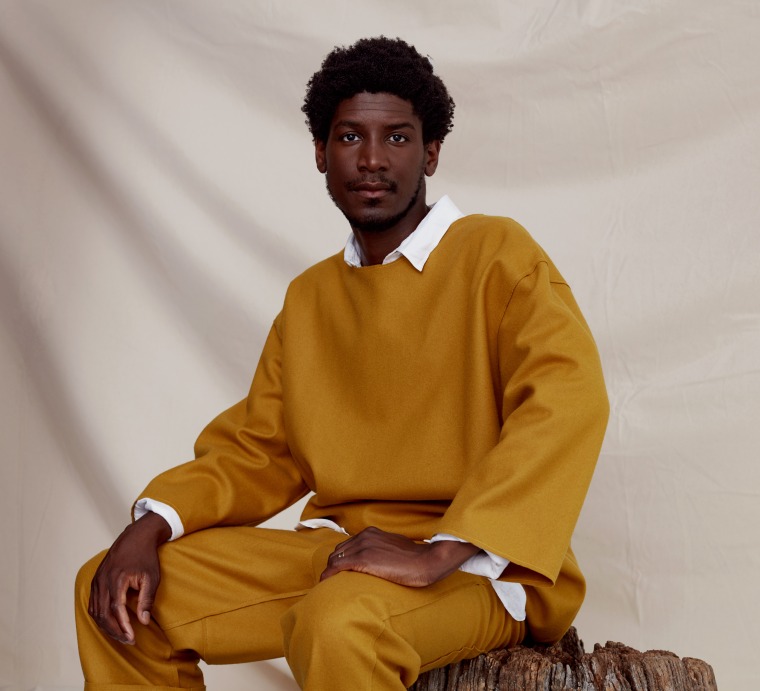 Season one of HBO's Euphoria is extraordinary in many ways and not just because of all the dicks. The sensational teen drama was a social media hit when it launched earlier this year and made stars of its largely unknown cast. The show ended in virtuoso form with what effectively acted as a 15-minute music video for lead character Rue, played by Zendaya in a career-altering role as a recovering addict. Without spoiling the show Rue performs the song while acting out the traumatic experiences she's put her family through in an action-packed life that hasn't even seen her graduate high school yet. The song she sings is "All For Us," a collaboration with Labrinth.
The British artist was brought on board to score the show by showrunner Sam Levinson despite never having composed anything for the screen, never mind a boundary-pushing series for arguably the most prestigious network on TV. This spirit of experimentation is, in part, what helped Euphoria stand out among the tidal wave of must-see TV. Having Drake on board as executive producer also helped ensure that Labrinth's atmospheric score was accompanied by a regular supply of hits from artists including Solange, Blood Orange, and Megan Thee Stallion.
The Euphoria score is released today and marks the latest wild landmark for Labrinth in a year that also seen him work with Beyoncé on the Lion King song "Spirit" and finish work on his first solo album since 2012. It's Euphoria that has the fans pressing him daily, though. "I go online and I tweet, "Hey guys, I just did a song for one of the biggest fucking artists in the world. And it's for Disney' and they're like, "We don't give a fuck about that. Where's the Euphoria album?" I'm like, OK..." Labrinth jokes as he speaks to The FADER from his home in London. Read on for the lessons he learned working on Euphoria, what it's like in the studio with Beyoncé, and just how he ended up at one of Kanye's Sunday Services with Sia and Diplo.

How did you come to be involved with the Euphoria?
I met Sam Levinson at a dinner party that my manager was having. I got talking to him and we were speaking about just music and film in general. He heard some of the album I'm about to release and really loved the music. He basically said, "I'm a big fan and I think your music could really work for what I'm doing." At the time I didn't know it was a show for HBO. I was just a fan based on him being so passionate about music and him having such a vision.
What was his vision for how the music should sound?
He was just like, "What if we could make [Kanye's] Yeezus meets Edward Scissorhands." He told me, "You don't even have to try and do it. Just do your thing and I'm sure we will get there." That's when I found out that it's for HBO and then the pressure was on.
Watching those early clips must have been interesting. The show is pretty wild…
Yeah, somebody played me the first episode, and I was just like, This is flipping ... [speechless]. It was the most uncomfortable human experience I've ever had. I was sitting with my management and they're all females in the room, and we saw this really intense scene. I was like, What the fuck? Is this what we're working on? It was definitely unnerving and uncomfortable. But then when I looked at it further and I started to see kind of the perspective the show was coming from. I thought it was incredible because here's what's actually happening in the world right now and we're pretending that this doesn't exist. This is what's happening in teenage lives, this is the pressure.
"All For Us" is the breakout song from the score and that's a song you had written before meeting Sam. What did Zendaya bring to the song that wasn't there previously?
I think she just brought herself, and also the character's experience into it. I think when Zendaya heard it, Sam was telling me that she heard it in the studio and she loved my version. She's like, "I can't do what he does. His voice is doing his own thing. But I'm going to do my version of what I hear." I really respected that because I think any great actor, or any great interpreter is a person that is able to find their own way of translating information. She felt like a modern day Aaliyah on the record. There's not many girls that sing in a low register and still are able to own it. So I really love that she did that as well.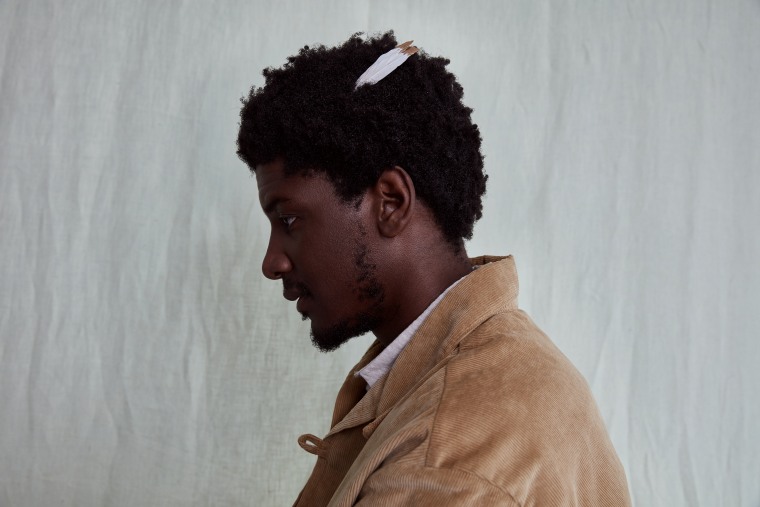 Has working on this project changed the way that you now watch TV? Are you tuning into the music much more than you were doing beforehand?
I definitely found myself listening to scores a lot more, yeah. I would actually be like, Man, these guys really didn't try on the score. Nobody gave a shit.
Drake is an executive producer on Euphoria. Was he involved in your process at any level?
No, he didn't get involved this time. Him and Sam definitely spoke about music, but we didn't get a chance to get into it with me. But I think next season we're going to go in. Maybe he'll jump on some of the score. I have ideas of getting quite a few incredible musicians and well-known musicians on the show. So hopefully that's what it turns into. We'll see what Drake has to deliver. I think he's got some great ideas for the next season.
Next up after the Euphoria score is the release of your new album, Imagination and the Misfit Kid. It's been seven years since you dropped your debut album, Electronic Earth. What was behind the gap?
I went through a lot of massive changes. My management changed, and I was also really, really busy and I got heavily exhausted. Loads of things happened that kind of made it really difficult for me to release music and for it to be as smooth as I wanted it to be. As a result, my experience as an artist in the industry — I didn't enjoy it. I didn't love the music industry much because I felt like it was more about a kind of fame game than it being about music. The way I started out was instantly commercial and instant pop. I had a lot of opinions around me at the time about trying to capitalize on the success I've previously had but that was boring to me. I was just like, I want to go and figure out what I actually want to say as an artist, and what I want to create, and what I want to put into the world.
I kind of felt like I was pulled between two directions and being capitalized on. Eventually I was just like, Fuck that, I want to make music That's what I came in to do. I always believed that if I'm able to make great music then people will care again. In that time I ended up working with The Weekend [on 2015's Beauty Behind the Madness], Ed Sheeran, and Noah Cyrus.
You speak about the pressure of commercial success but you're signed to Simon Cowell's label, Syco. It would be fair to assume that is what he expects from his artists?
I feel funny when people ask me that. They're like, "How the fuck has Simon Cowell not dropped you yet? It's been seven years." The weird thing is that the only thing that's been a constant in my career is that Simon has been like, "Bro, I back you." I don't give a shit what anyone says about Simon Cowell, that dude has supported my career from the get-go, and through the shit. Even when things seem like, What the fuck is Lab doing? Lab's gone into the abyss. He's been there for me.
Earlier this year you co-produced "Spirit" with Beyoncé. How was it working with her?
It was terrible. I can't stand her. No, I'm just kidding. Beyoncé is actually one of the nicest artists I've worked with in the music industry. It was actually one of the fastest sessions I've done in terms of the artist having a very clear vision for what they wanted. We actually worked remotely so we didn't get into the studio together but Beyoncé is very creative. We had moments where we all kind of had a chat on how we're going to get the record to evolve and she's really, really involved in the music. I remember at one point she was like, WWe need this certain type of piano," and I've never heard an artist that doesn't produce start speaking about the elements in the record [like that]. Not many artists these days help to mold their own record, so it was beautiful to see her being that involved.
Have you been keeping up with the Oscars conversation? "Spirit" must be a contender for Best Original Song…
I thought you said, "Have you been keeping up with the Kardashians." Why would I…
I mean, we can chat about them if you like?
I love them, man. I met them at a Sunday Service recently. They were nice.
What is a Sunday Service actually like?
That was very, very sick. I really loved it. I got invited by a friend, and I didn't know what to expect 'cause you never know how these things are gonna go but... just the vibe was really beautiful and very... it was egoless. I said that to Kanye at the end. It didn't feel as if it was about any one person, just bringing happiness and peace to a lot of people. Loads of people left like that, with smiles on their faces, nice sunny day. I went with Sia and Diplo and we just had a mad fun time. We were dancing by the end of it.
Did you get any insider info on when Jesus Is King is out?
No, of course not man. Nobody can get into all of Kanye's details. I'd have to quietly run into his studio from Sunday Service and stolen a CD. No, I don't know when it's coming out, but it was nice to meet them all — they were really cool.
Do you have plans for Oscars night?
Hopefully if we win an Oscar I can dance on the rooftops in my boxers and a beer. I don't drink beer, but I'll just open a can of beer just for the fun of it. It's a special occasion. Get your tits out.

Listen to Labrinth's original score for Euphoria: