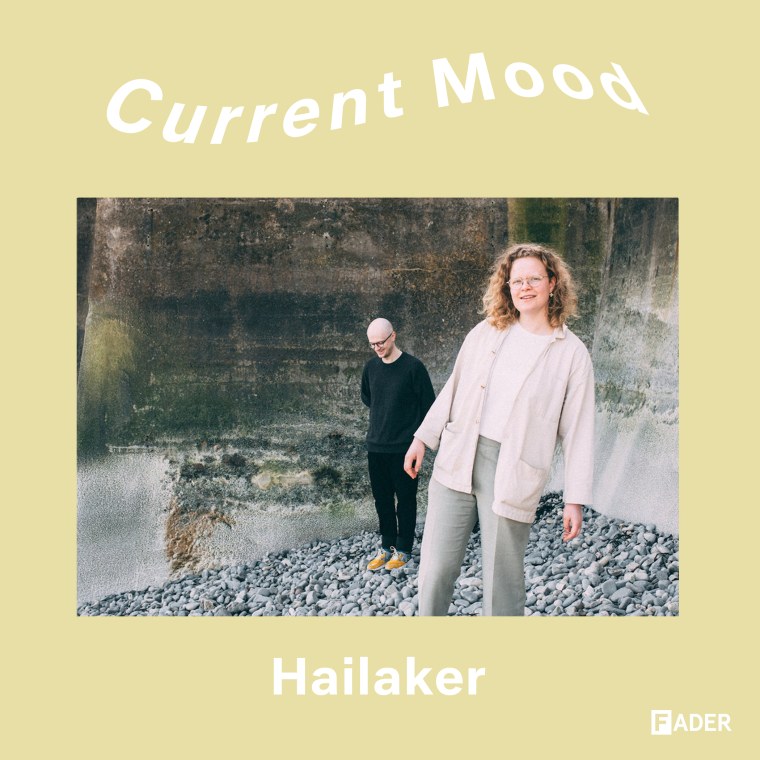 In our Current Mood series, we ask some of our favourite artists to curate a playlist according to a specific theme or mood of their choice. For Current Mood #029, British duo Hailaker share songs that help vent the frustrations of expectations not matching reality. Listen to past Current Mood playlists here.
British two-piece Hailaker — the collaborative recording project of solo artists Jemima Coulter and Ed Tullett — make melodic and delicate indie pop that fuses natural, organic sounds with unusual rhythms and textures. Their debut self-titled record, released earlier this year, is a lush, immersive meld of Coulter and Tullett's production abilities and their respective knacks for pop songwriting. The result is something thoughtful and beautiful.
The pair's FADER Current Mood playlist, titled 10pm, Home Alone, provides the same kind of depth and capacity for introspection. Featuring songs by Mitski, Perfume Genius, Big Thief, Kurt Vile and more, it's an endlessly replayable mix. "I find that summer is kind of a rough time, because everyone is either travelling or working loads, and it's hard to keep track of who's around, so the time falls short a bit," the band tells The FADER via email. "This is a soundtrack to that; a mix of songs that sound lonely and quiet, and some angsty American indie pop to help vent the frustrations of expectations not matching reality." Listen to Hailaker's Current Mood above, and find Hailaker's upcoming tour dates here.
Listen to The FADER's weekly playlist of songs you need in your life