This new machine lets you cut your own vinyl records at home
Who wants to give me $1100 so I can make cryptic compilations for my crushes.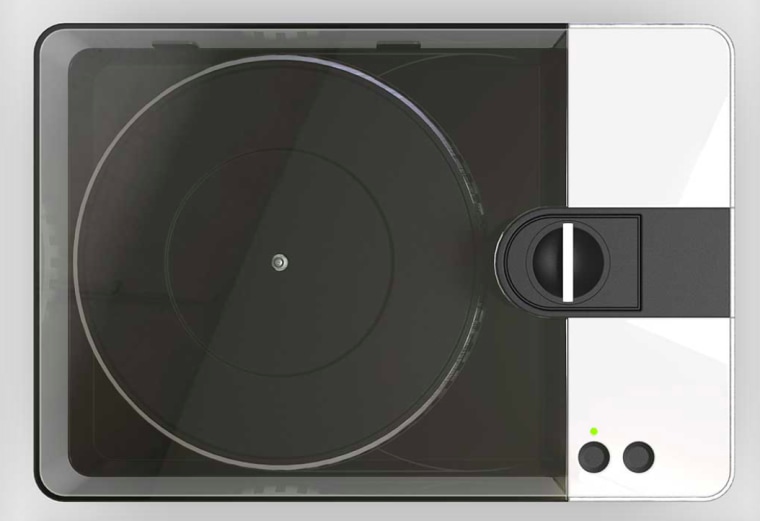 The hardest part about shifting my music library from the stacks of physical CDs that cluttered my dashboard to a tidy list of "liked" songs on my designated streaming platform is that I can't really make mixtapes anymore. The power of a perfectly sequenced compilation has been totally diminished — don't try to tell me that playlists hit the same, because they just don't. The repercussions of losing blank tapes and CDs as musical canvases have been immense, and by that I mean, I haven't been able to casually make them for my crushes to convey things that I'm too emotionally detached to articulate myself.
Gratefully, a team of inventors in Europe are proposing a solution to my conundrum. If they're successful, soon, anyone will be able to say what they want to say on wax. They're currently designing the Phonocut, a desktop analog vinyl lathe that will enable users to make custom 10" records from the comfort of their homes. It's the first consumer device to ever do so, and it's expected to hit the market in late 2020. "People love records, but they don't know anything about how they are produced," co-founder Florian "Doc" Kaps told Wired. "We have to inspire them to think about it and raise their awareness for the possibilities of what they can do with it."
According to Phonocut's website, the product will trim record-creation down to three easy steps. All you have to do is place a blank vinyl disc on the tray, connect to the music of your choice, and push start. The 10" vinyls should store 10-15 minutes of audio on each side. Phonocut will be available to preorder via Kickstarter starting Tuesday, October 15, so if you've got a spare $1100 lying around, head over here to learn how you can snag one of the first machines.