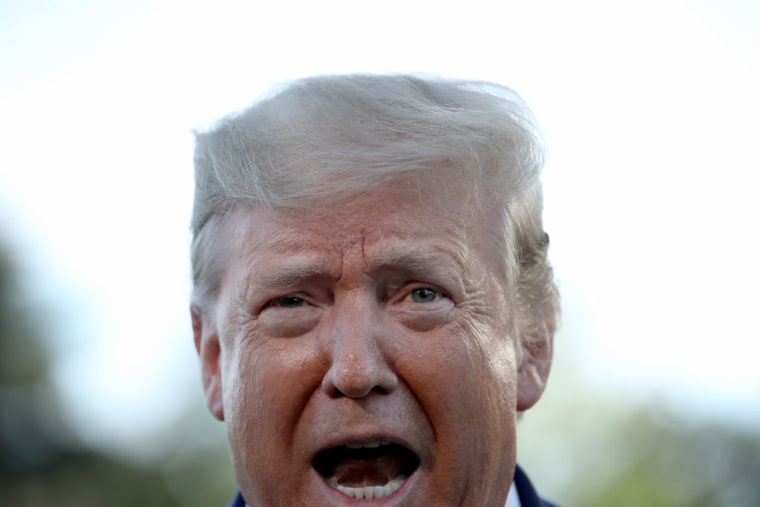 Donald Trump appeared at a rally in Minneapolis, Minnesota on Thursday night and caught the ire of Prince's estate after walking on stage to "Purple Rain" in the late star's hometown. The estate released a statement shortly after the rally ended in which they stated that Trump's campaign had agreed that they would never use Prince's music and, thus, had violated that deal. They brought receipts, too, sharing a copy of the agreement dated October 15, 2018.
President Trump played Prince's "Purple Rain" tonight at a campaign event in Minneapolis despite confirming a year ago that the campaign would not use Prince's music. The Prince Estate will never give permission to President Trump to use Prince's songs. pic.twitter.com/FuMUPzSWOe

— Prince (@prince) October 11, 2019
Trump's choice of tunes wasn't the only problem for music fans in Minneapolis. At one point in his rambling speech, as pointed out by Billboard, Trump reeled off the names of Beyoncé, Jay-Z, and Bruce Springsteen in disparaging terms.
Referencing the music giant's support for Hillary Clinton's 2016 Presidential run, Trump proudly told his supporters that he didn't need celebrity backers to get to the White House.
"I didn't need Beyoncé and Jay-Z. I didn't need little Bruce Springsteen," he said from the stage. He went on to claim Springsteen would "do about two songs, then leave … and everyone leaves with him. And (Clinton is) still speaking in front of the same lousy crowd. Craziest thing I've ever seen."
You can see some of the Beyhive's tweets about that subject below.
That's it.
Trump finally crossed the line.
He insulted Springsteen AND Beyoncé.
It's. On. pic.twitter.com/Wyoi3lTPb1

— Jarrett Bellini (@JarrettBellini) October 11, 2019
Trump has evoked Beyoncé's name. If he thought Democrats were after jinx Whew. Wait till he meets the Bey-Hive.

— William Fairfax (@DopeUrkel) October 11, 2019
Trump for some reason going after Jay Z, Beyoncé and Bruce Springsteen now..... pic.twitter.com/6Lft22HDaA

— RickSanchez119 (@BadNewsSquanch) October 11, 2019
Listen to The FADER's weekly playlist of songs you need in your life