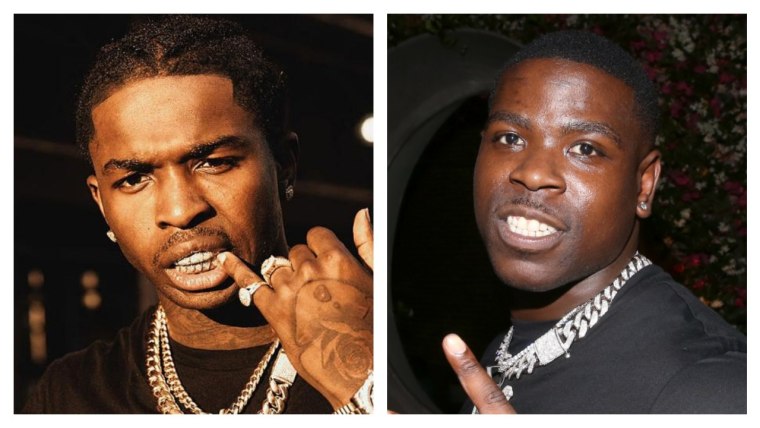 The NYPD has requested that 22GZ, Casanova, Pop Smoke, Sheff G and Don Q be removed from the lineup of this weekend's Rolling Loud festival at Citi Field, a representative for the fesitval confirmed to The FADER.
A letter from the NYPD to Rolling Loud, acquired by The FADER, asks that the five rappers be removed "due to public safety concerns." The letter, dated October 9, states that "[The rappers] have been affiliated with recent acts of violence citywide," and that the NYPD believes their presence will lead to "a higher risk of violence." The full letter, signed by NYPD Assistant Chief Martin Morales, is viewable below.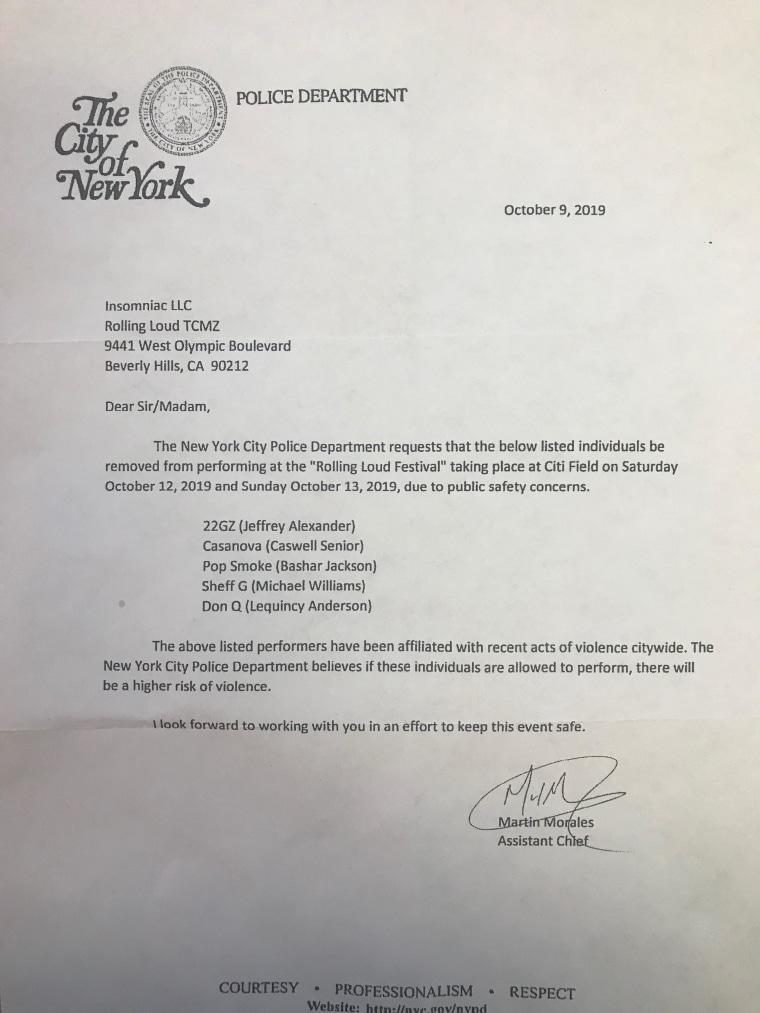 In response to the letter, all five of the rappers were removed from the lineup and didn't perform at the festival, a representative for Rolling Loud confirmed.
In an Instagram post on October 12, Brooklyn rapper Casanova noted that his last felony conviction was in 2007. "It's unfair and unfortunate that my past, which I've dealt with legally and personally, continues to stigmatize me and my career as a recording artist," he wrote.
Don Q called the cancellation a result of "misinformation" in an Instagram post. "I never been in any gang activities or never had issues at any of my previous shows," he wrote. "I hope the city will wake up and see that cancelling me and my fellow NY artists isn't the solution."
On October 12, Rolling Loud co-founder Tariq Cherif wrote on Twitter that the festival still plans to pay full booking fees to the five rappers and plans to book them for future festival dates in other cities. "All the public sees is the letter," he wrote in another tweet. "Way more happened behind closed doors. If we want RL to return to NYC, we have no choice but to comply. That's the position we're in."
Rolling Loud has yet to release an official statement.
Representatives for Pop Smoke, Casanova, 22GZ, Sheff G, and Don Q were not immediately available for comment. A representative from the NYPD was not immediately available for comment.
This post was updated to reflect confirmation from a Rolling Loud representative and statements on social media from Don Q and Casanova.
A previous version of this article stated that Rolling Loud's parent company is Insomniac LLC. The article has been updated to reflect the fact that Rolling Loud is an independent company.