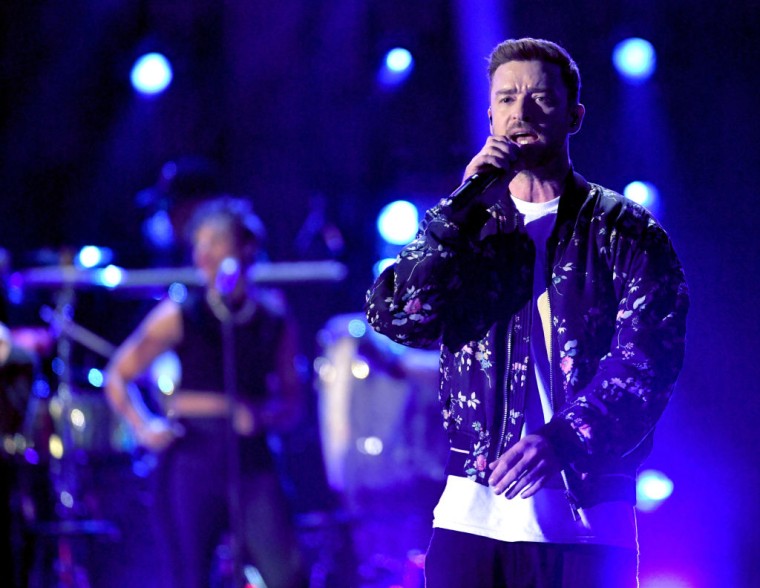 Last time Justin Timberlake released an album he dubbed it Man Of The Woods and stripped his R&B sound back to its roots. That album didn't exactly take off, though, and it seems Timberlake is looking to others for inspiration going forward.
Speaking to Entertainment Tonight, Timberlake revealed that he's recorded new music with Lizzo, SZA, and Meek Mill among others as he works on his new album. Asked how the collaborations came about, the former *NSYNC star kept it real, saying: "To be honest, I just called my publishers and I said, 'You know, I just want to work with young, fresh people and I want to collaborate more."
Timberlake added that his work with Lizzo is "flames" and that he feels he is being moved in different ways by working with others. "I've been songwriting and producing for so long, I want to experience that energy and I want to work with people that I think are truly amazing," he said. "I'm having these experiences that are fueling me in such a different way and, again, I think it was really birthed out of feeling like, 'What can I do right now to just be a part of my community and integrate?'"
Earlier this year Timberlake was handed an honorary doctorate by Berklee's College of Music. He also paid tribute to Missy Elliott as she received MTV's Video Vanguard Award at the VMAs.