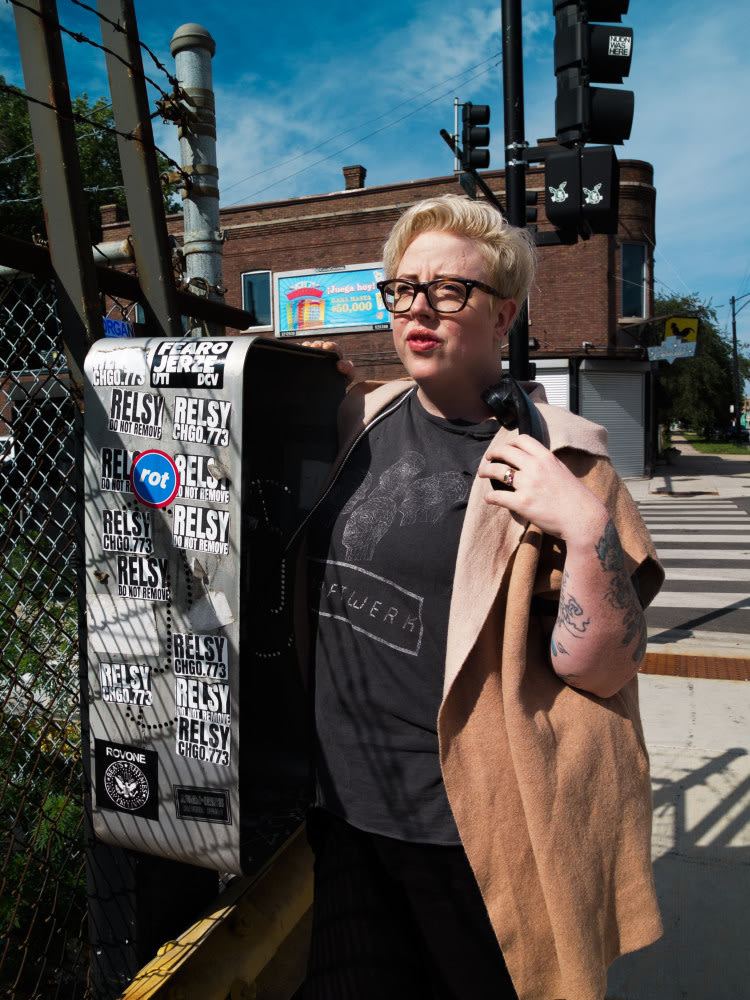 The Black Madonna has posted a series of tweets in which she denounces Amazon and expresses outrage over the fact that the tech giant is bankrolling and presenting Las Vegas' Intersect Festival, which she has been booked to play on. Set to take place later this year, Intersect features a lineup of mainstream and underground musicians, including Kacey Musgraves, Beck, Jamie XX, JPEGMAFIA, Weyes Blood, SOPHIE, Snail Mail and more; it is presented by Amazon Web Services.
The Black Madonna, real name Marea Stamper, alleges that she was not informed of the fact that Amazon would be involved in the festival in any capacity, and that there was no mention of the brand on any contracts or paperwork. "My head is going to explode," she writes, "I'm so furious right now." In reply to a tweet from another user, Stamper expresses that she "absolutely denounce[s]" Amazon's contract to host ICE's deportation files, amongst other things. "If you were shocked I'd play for Amazon, well that makes two of us," she writes. "Please be patient and while I burn some bridges."
Resident Advisor has obtained a form issued by the festival that describes the event as a "collaboration between FORM and Production Club," without any mention of Amazon or Amazon Web Services' involvement. (The fact that Intersect is an AWS production is quite prominent on the festival's poster.) According to Production Club's website, it is a "multidisciplinary creative studio specialising in designing and producing experiences for the music, tech and gaming industries." It has produced multiple events for Amazon, including the re:MARS party, AWS's re:Play 2018 party, and AWS's re:Invent 2017 party.
See The Black Madonna's tweets below.
The FADER has reached out to representatives for Intersect, The Black Madonna, and other artists performing at Intersect for comment. More to come.
What the fuck is this Amazon shit? I absolutely didn't agree to this. Oh hell no.

— THE BLACK MADONNA (@blackmadonnachi) October 17, 2019
My head is going to explode. I'm so furious right now.

— THE BLACK MADONNA (@blackmadonnachi) October 17, 2019
If you were shocked I'd play for Amazon, well that makes two of us. Please be patient and while I burn some bridges. Updates soon.

— THE BLACK MADONNA (@blackmadonnachi) October 17, 2019
Notice anything missing from this? https://t.co/pM5YXKyIHG

— THE BLACK MADONNA (@blackmadonnachi) October 17, 2019
I absolutely denounce it and to reiterate, I have no idea what's going on here. I have no idea what the fuck is going on but I'm about to find the fuck out and I suggest that everyone else do the same.

— THE BLACK MADONNA (@blackmadonnachi) October 17, 2019
Listen to The FADER's weekly playlist of songs you need in your life