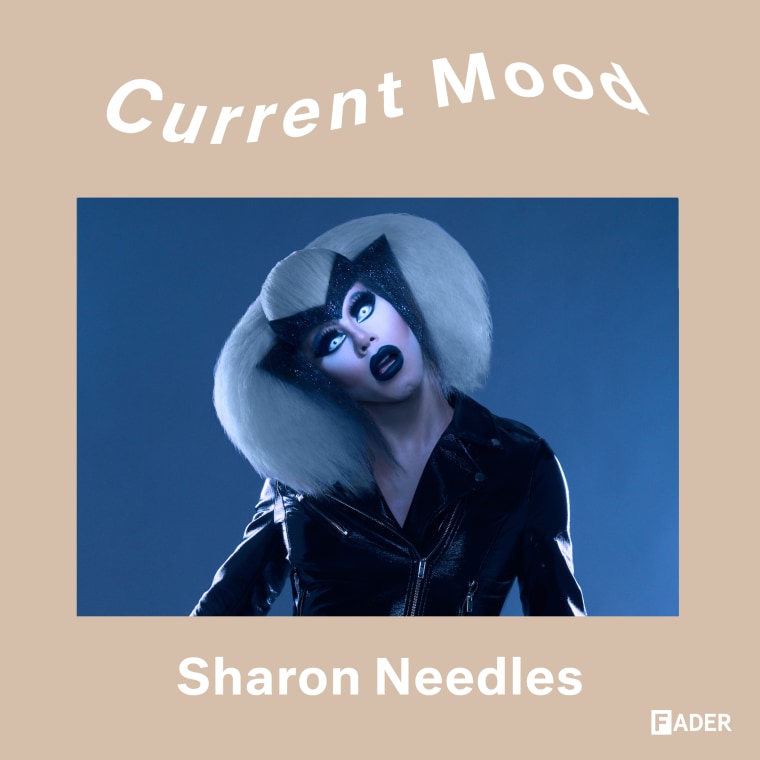 In our Current Mood series, we ask some of our favourite artists to curate a playlist according to a specific theme or mood of their choice. For Current Mood #031, America's spookiest drag queen (and RuPaul's Drag Race winner) Sharon Needles shares her playlist of the best Halloween songs. Listen to past Current Mood playlists here.
There are few entertainers in America better positioned to act as an authority on Halloween music than Sharon Needles. Since winning season 4 of RuPaul's Drag Race, the Pittsburgh-based drag queen and musician has become a veritable spook symbol, a performer synonymous with all things wicked and wild. Earlier this month, Needles released Spoopy, a new collection of Halloween-themed songs including her very own cover of the iconic "Monster Mash." And now, she's shared with The FADER a playlist of her top 15 Halloween songs ever, the spookiest, scariest and most ghastly tracks to play all Halloween season long. Needles' CURRENT MOOD features new-school Halloween tracks, such as Kim Petras' Turn Off The Light highlight "Tell Me It's A Nightmare," as well as classics such as the "Monster Mash."
"Boo! It's me Sharon Needles, the undisputed drag queen of Halloween, and these are my top 15 licks for a witchin' All Hallows' Eve season! Whether it's punk, pop, rock, or funk, you can be assured that the Curator of the Night has your back on providing the most ghastly tracks for your TRICK or treaters," Needles tells The FADER via email. "No matter if you are partying it up in the big city, or just going back to Party City (where you belong), don't be without this hell-raising playlist! Happy Halloween!!" Listen to Sharon Needles' CURRENT MOOD above.
Listen to The FADER's weekly playlist of songs you need in your life