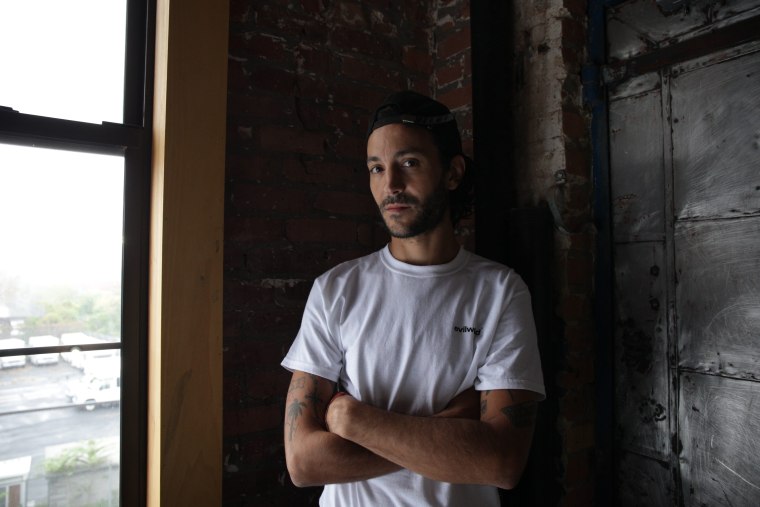 Since his foray into the Atlanta rap scene in 2014, Brodinski has worked hard to integrate himself into the dominating rap game in the states. He's aligned with local DJs (Hoodrich Keem), rappers (Young Nudy, 21 Savage), and gatekeepers of the streets and now he's expanding his roster of collaborators.
Brodinski's newest project, Evil World, brings in Detroit rapper Zelooperz and Chicago's Warhol.SS alongside familiar faces Bloody Jay and Splurge. His aggressive electro production has gotten even darker on tracks like "Fast." The different shades of foreboding beats creates his own evil world.
In an email he explained the process of bringing in the right people: "I wanted the whole project to sound like an experience so I decided to ask rappers I could trust, to try and bring them onto something different. As rap music is one of the most innovative genres of music nowadays, I'm still trying to go even further and push the boundaries in terms of collaborations and sound. I'm happy that I could be able to also work with a bunch of up and coming talents [sic] from all over the place, always the most exciting collaboration for me no doubt."
You can pre-save the album via Brodinski's website. Catch Brodinski on tour at the dates below.
Photo: Rowmel Findley