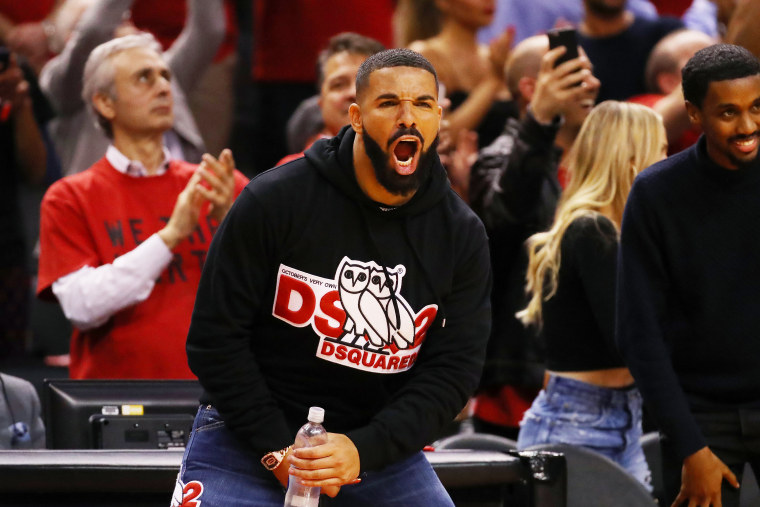 The Toronto Raptors are the current NBA Champions, but they're ill-equipped to repeat that feat after star player Kawhi Leonard bounced to the Clippers. Now, Drake, big-time rapper and ambassador for the team, is getting his "jilted ex" on with a pair of ostentatious diamond rings celebrating the Raptors' championship. He showed them off on his Instagram Story, and you can see the video below via Complex:
Drake via his IG story
pic.twitter.com/ubpj3327ZS

— Drake Direct (@DrakeDirect_) October 23, 2019
The rings were designed by Drake himself and created by esteemed jeweler Jason of Beverly Hills. A representative for the company told Complex that the rings are valued at $150,000 and have "over 30 carats of diamonds" in them. Jason Arasheben, founder of Jason of Beverly Hills, said: "[Drake] wanted to create an over-the-top ring that not only paid homage to his city but that made a statement above and beyond anything else in history."
So if you're from Toronto and feel like the city isn't sufficiently respected, just remember Drake's rings and the "homage" they are paying. Don't you feel better already? See some more shots of the rings below via Drake's Instagram: