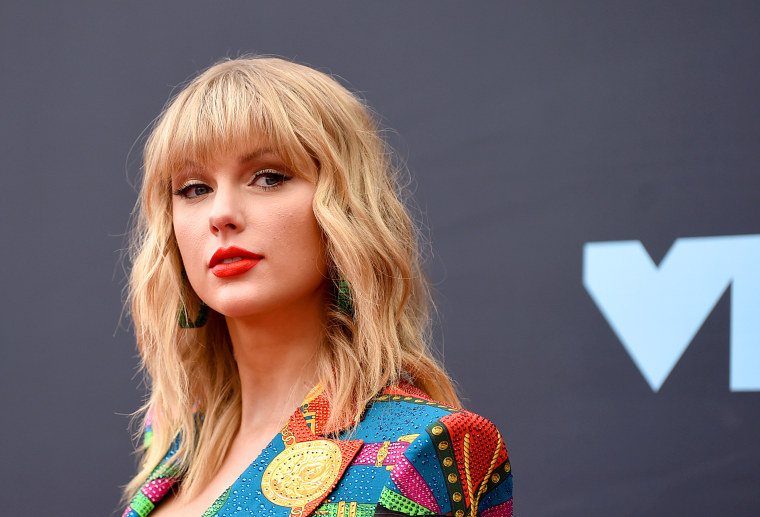 Taylor Swift's "Shake It Off" is heading back to court. A three-judge panel from the Ninth Circuit Court of Appeals has revived a previously dismissed case brought by songwriters Sean Hall and Nathan Butler, who claim that Swift's 2014 single lifted some of its lyrics — specifically "playas gonna play" and "haters gonna hate" — from their 2001 song "Playas Gon' Play," which was a modest hit at the time for R&B group 3LW.
The case had been dismissed last year by U.S. District Court Judge Michael Fitzgerald, who determined that the lyrics were neither original nor creative enough to justify a copyright case. "By 2001, American popular culture was heavily steeped in the concepts of players, haters and player-haters," Fitzgerald said at the time. "The concept of actors acting in accordance with their essential nature is not at all creative; it is banal. The alleged infringed lyrics are short phrases that lack the modicum of originality and creativity required for copyright protection."
Now, however, Judges John Owens, Andrew Hurwitz, and Kenneth Lee have determined that the case should never have been thrown out, citing a century-old ruling from Supreme Court Justice Oliver Wendell Holmes. "It would be a dangerous undertaking for persons trained only to the law to constitute themselves final judges of the worth of pictorial illustrations," Justice Holmes wrote in 1903, "[...] At the one extreme, some works of genius would be sure to miss appreciation [...] At the other end, copyright would be denied to pictures which appealed to a public less educated than the judge... [A]nd the taste of any public is not to be treated with contempt."
In reviving the case, Judges Owens, Hurwitz, and Lee determined that the district court that originally dismissed the case "constituted itself as the final judge of the worth of an expressive work. Because the absence of originality is not established either on the face of the complaint or through the judicially noticed matters, we reverse the district court's dismissal."