Mackenzie Scott, the Brooklyn-based artist who records as TORRES, has confirmed details of her fourth studio album. Silver Tongue, Scott's first fully self-produced album, is due out on January 31 via Merge. The announcement comes alongside the album's first single, "Good Scare," streaming below.
"Regarding 'Good Scare,' I guess I could say that falling in love is a lot like the Superman crawl," Scott said of the song in a press release. "If you're not familiar with Superman's crawl, it's a terrifying maneuver used in spelunking that's only performed when certain passages are too narrow, so a person has to hold one arm against the body and the other above the head, all while trying to crawl forward. When you fall in love with someone, it's scary like the Superman's crawl, but you have no choice but to keep moving forward even though you have no idea what's ahead of you."
Find the artwork (painted by Jenna Gribbon) and tracklist for Silver Tongue below. Scott begins a solo tour supporting Superchunk this weekend before embarking on her own tour in support of the new album. Find all of those dates at the foot of the page.

TORRES on tour:
November 2 — Durham, NC @ Motorco (early & late shows) *
November 4 — Alexandria, VA @ The Birchmere *
November 5 — Philadelphia, PA @ World Cafe Live *
November 6 — Somerville, MA @ Somerville Theatre *
November 7 — Brooklyn, NY @ Murmrr Theatre *
January 31 — Brooklyn, NY @ The Sultan Room (Silver Tongue release show)
March 3 — Bristol, UK @ The Louisiana
March 4 — Manchester, UK @ YES Basement
March 5 — London, UK @ Oslo
March 6 — Brussels, BE @ Botanique (Witloof Bar)
March 7 — Amsterdam, NL @ Paradiso (Upstairs)
March 9 — Hamburg, DE @ Turmzimmer
March 10 — Copenhagen, DK @ Loppen
March 11 — Berlin, DE @ Kantine am Berghain
March 12 — Heidelberg, DE @ Karlstorbahnhof
March 13 — Zürich, CH @ Rote Fabrik
March 14 — Torino, IT @ Circolo della Musica
March 16 — Paris, FR @ Le Pop Up du Label
* = solo performance supporting Superchunk
Silver Tongue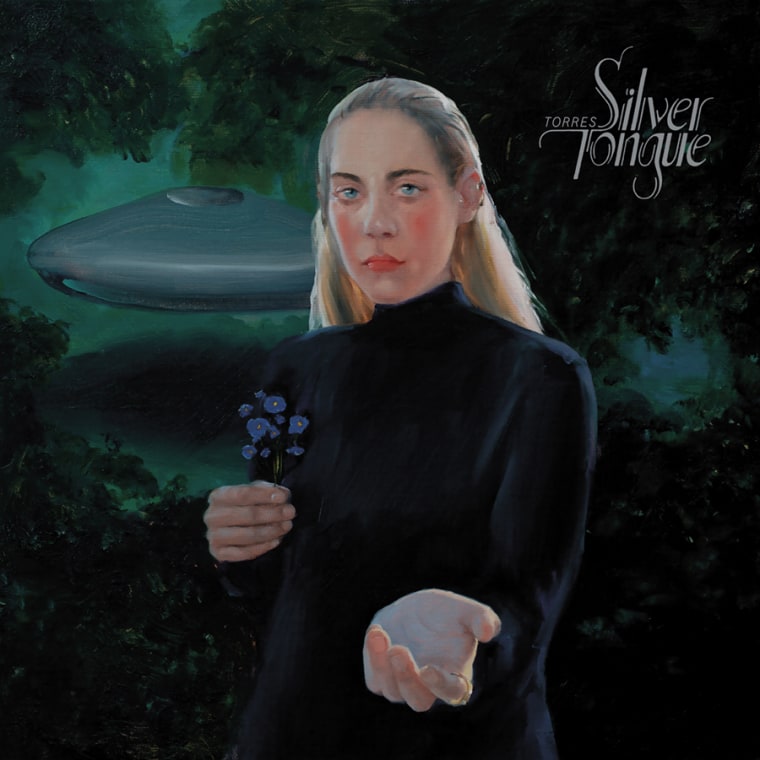 1. Good Scare
2. Last Forest
3. Dressing America
4. Records of Your Tenderness 5. Two of Everything
6. Good Grief
7. A Few Blue Flowers
8. Gracious Day
9. Silver Tongue