Malibu talks to Juliana Barwick about her incredible debut EP
Read the two beguiling experimental artists' conversation while listening to One Life.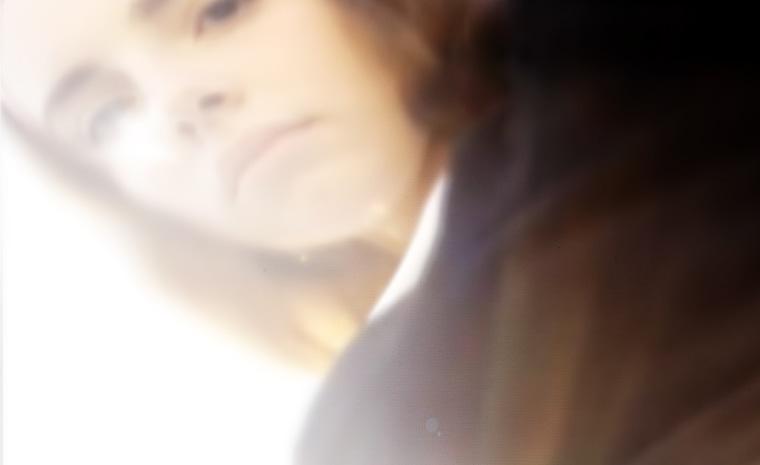 Experimental artist Malibu cut an intriguing figure through her contribution to noise label PAN's seminal Mono No Aware compilation, and today she steps out for real with her astounding debut EP One Life via the always-fascinating electronic label UNO.
The EP is a gorgeous collection of swirling synths and ambient textures not unlike Oneohtrix Point Never's definitive late-2000s new age-noise hybrid Rifts collection, with light vocal layers a la the work of avant-pop artist Juliana Barwick — the latter who has supported Malibu's work through her own Joyful Noise label. We thought it would be great to present Barwick and Malibu in conversation about the latter's new release, as well as the nature of artistry in general. Dig in below while diving into One Life.
Juliana Barwick: Do you generally work quickly?
Malibu: It depends. On a big scale, no — I'm not very prolific. But I like to work for other people. It's easier when I don't have to think of myself.Do you?
Barwick: I tend to work pretty quickly. I'm working on a new record right now, and my favorite tracks on the record are ones that I made in under ten minutes. and I'll go in afterwards and think, "I made this so quickly, I should probably embellish it." Then I'll think, "Have you ever done that?. Not really." Except for the record I made with Alex Somers in Iceland, I've made everything completely on my own and worked quickly. I've kept that attention span all these years. Where did making music start for you?
Malibu: Before I started Malibu, I'd just experiment with some friends — coldwave-type music. Then, I met someone who used to make music, and I was like, "I need a way to express myself." I loved how she made songs, so I was like, "I'm going to give it a try". It took me a while to find myself — up until now, to be honest. At first, making mixes for my radio show every month was the only way I could exist as Malibu.
Barwick: How did the radio show start?
Malibu: I was offered a slot on the London radio show Radar Radio, which is canceled now. The first mix was with music my friend sent me from Sweden. She makes really euphoric mixes. I ask people that I know or whom I enjoy their music, and I'd incorporate my own vocals and music. It was a way to have fun with music while not being completely passive.
Barwick: I did a remix for my friend and harpist Mary Lattimore. She gave me the stems, and I dropped the harp completely and went from there. It's fun to make something totally new. Otherwise, what's the point?
Malibu: It's like telling a different side of the story.
Barwick: Totally. I made it dance-y — I wanted to make it a Justin Bieber-style banger, but it didn't exactly work out. But I got close as I'll ever get. Why don't we talk about your process for making this record?
Malibu: I had images in mind for each track. For "Lost at Sea," I was imagining floating in a very quiet ocean on a grand piano while it was softly raining. The cello is the rain — that's how I imagined it. I had these kinds of images in mind every time I would make tracks. I had Jane Campion's The Piano in mind a lot — when they're playing on the beach. "Tilting on Windmills" is the most structured track — I don't remember how I made it, honestly.
Barwick: I love how affecting it is, even though it's very spare sometimes. It's always really arresting when I hear music that's spare with one element that's used just a few times. It's so effective.
Malibu: The whole time, I knew I had only six months. I knew that I didn't have the luxury to doubt myself. I couldn't overthink. But I think it was beneficial, because then it would be what would come out of me. It was very natural and intuitive.
Barwick: where did you make the record?
Malibu:
I don't have a studio — I just moved in my sister's flat. I had nothing but this very small table by the window, and it was very noisy outside because of the busy streets. It was actually very hard to focus on work — I couldn't record anything, it was really annoying. I'd just make things. But I went back to my dad's place, and he has a homemade studio with a garden and a grand piano. I finished everything in five days. It was very hard to record because they have cats who were always making noise and eating things.
Barwick: That's how it was when I was recording back in 2005-2010. I lived in Greenpoint right on the East River in New York, and there were constantly helicopters going over and trucks going by. I felt like I spent more time editing out the noise than making the music. It was crazy. I'm finally in a place now where it's very quiet, which is a luxury at this point. I haven't really ever had that.
Malibu: I spent a lot of time screaming.
Barwick: It can be pretty frustrating. I'm no whiz when it comes to recording at home, but I've made it work. I'm still using Garageband. That's how I've made every single record I've ever made except for, except for the record I made with Alex in Iceland. It works. Do you have any other projects lined up?
Malibu: For now, I don't have anything — unless I have a deadline, or someone whose name is Juliana Barwick is like, "Hey, do you want to make a record?" I don't mind being patient or less productive. Some of my favorite records are from people who are very discreet. I don't mind being that — I like it.
Barwick:I'm trying to slow down the album cycle, because for a long time it was every couple of years. I want to get into a rhythm of putting out a record every four or five years and doing studio projects in between. That's the ideal.
Malibu: I guess it's hard when you're not releasing anything to basically exist nowadays. If you're not being actively present — especially on the internet — it's hard to be like, "Hey, I still exist!" Maybe that's why some people feel the pressure to like release, release, release. I get it, but I just can't do it.