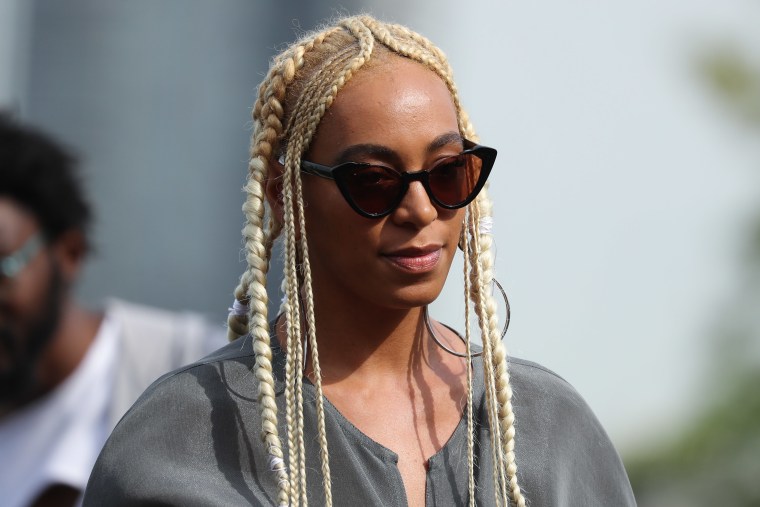 Solange Knowles has split from Alan Ferguson, her husband of five years. The artist posted the news to Instagram this afternoon. "Eleven years ago i met a phenomenal man who changed every existence of my life," she wrote. "Early this year we separated and parted ways[...] I find it necessary to protect the sacredness of my personal truth and to live in it fully just as I have before and will continue to do. It is unfair to not have power of your own story as you shape and mold and rewrite it yourself."
See Solange's post below.
Knowles and Ferguson married in New Orleans in November, 2014. The two worked together frequently, with Ferguson directing many of Knowles's videos and, more recently, contributing to the stunning film that accompanied the artist's latest album, When I Get Home.