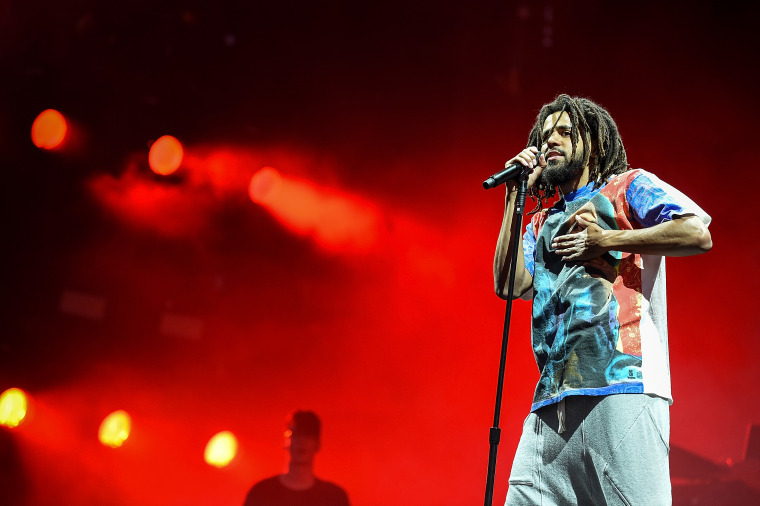 J. Cole headlined last night's Day N Vegas music festival, and took some time out of his set to tease an upcoming album, The Fall Off, due sometime in 2020, according to XXL. During Cole's set, a faux political campaign ad ran, ending off with the name of the album made to look like a campaign slogan.
"A man whose humility knows no bounds," says a narrator voiceover as clips of the rapper from over the years played alongside it. "A man whose pen is so potent, each word of his verses reportedly cost $2,000. We need someone with big ideas and bold solutions. An expert in diplomacy. A candidate that can heal the inter-generational war....Vote The Fall Off for 2020."
Cole hinted at the release and title of the album on his 2018 album KOD, with its outro "1985 (Intro to 'The Fall Off')."
Watch the clip below.