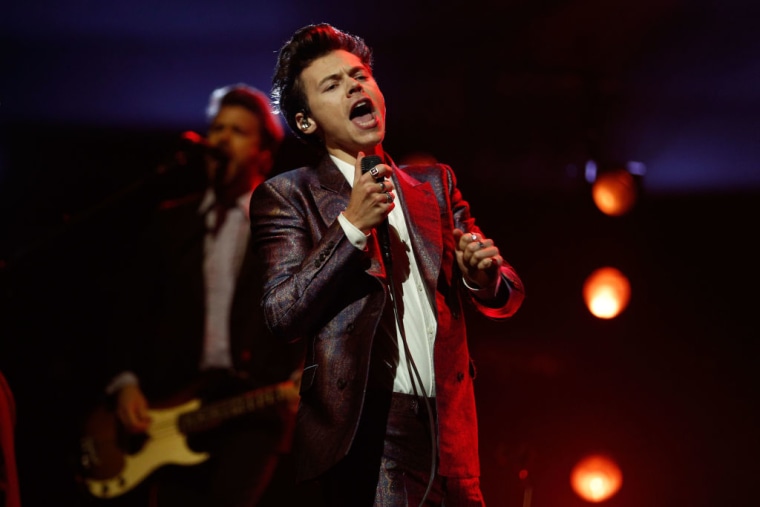 Harry Styles has confirmed details of his second solo album. Fine Line is due on December 13 via Colombia. It follows his solo debut, Harry Styles, released in 2017.
Last month Styles shared new song "Lights Up" alongside a sweaty, fan-filled video. On November 16 he will host Saturday Night Live and play live making him just the 28th person in history to pull double duty on the long-running show. Other musicians to both play live and act in the sketches in recent years include Lady Gaga, Taylor Swift, and Ariana Grande.
Check out the Fine Line artwork below, via Styles's Instagram.