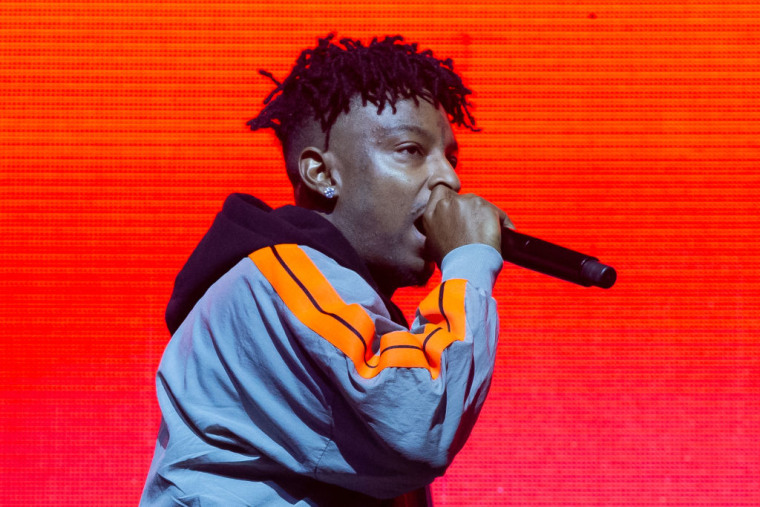 21 Savage is reportedly still waiting for a court date in his immigration case, leaving him unable to leave the country and perform shows abroad. TMZ reports that a backlog of immigration cases in Atlanta have left some with trial dates as far away as 2022.
In February, 21 Savage was held in federal immigration detention for 10 days following a targeted operation by U.S. Immigration and Customs Enforcement over his visa, which had expired in 2006. The rapper was born in the U.K. and moved to the States when he was seven.
An initial trial date, set for April 9, was postponed with no confirmed rescheduled date. Speaking in a Billboard feature in April, Charles Kuck, Savage's lawyer, suggested his client would be left waiting to find out about his future. "They don't have enough nondetained judges, so his case is waiting to be assigned," Kuck said at the time. "I can't give anybody, even him, a date as to when that might be."
TMZ's reports that Savage obtained a U.S. work visa in October. In recent weeks he has dropped new song "Immortal" and appeared on tracks with Normani and Alicia Keys.
The FADER has reached out to 21 Savage's representatives for further information.