Equiknoxx take Aïsha Devi through a dancehall wormhole on "The Favor Of Fire" remix
The track appears on Devi's upcoming remix EP S.L.F. Versions, out November 15.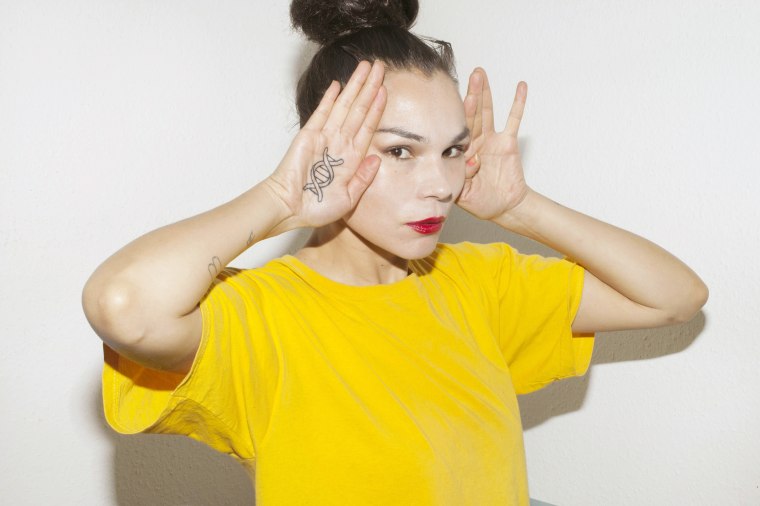 Jamaican collective Equiknoxx have the priceless ability to imbue compelling, progressive iterations of their chosen genre (dancehall, in this case) with the joy of creation, even in their darkest sonic moments. Their remix of Aïsha Devi's "The Favor Of Fire," premiering today on The FADER, contains both explicit and ambiguous examples of this talent. The song starts with Silver Apples-style noodling before the riddim drops, and vocalists Gavsborg and Shanique geek out over Devi's own talents: "Wagwan Aïsha Devi? Sound well clear and sound well heavy."
Equiknoxx didn't hide their fandom in an email to The FADER, either: "[It] was an honor when we got a remix inquiry as Equiknoxx crew [has] been a fan of Aisha Devi ever since we got introduced to her sound in 2017 at Chapel of St. Barbara, Czech Republic. I spent one afternoon fusing some sounds together, after which Shanique Marie came in and said it sounded mad then we both added our vocals to it."
S.L.F. Versions is out November 15 via Houndstooth, and also features remixes from Gabber Modus Operandi, Varg, and 33EMYBW. Preorder it here.