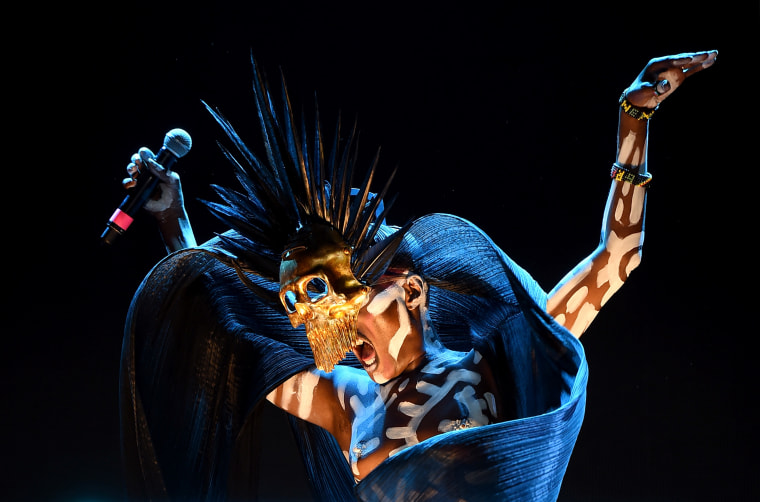 Grace Jones, a longtime icon of music and fashion, will curate the 2020 edition of London's Meltdown Festival in 2020. The festival goes down June 12-21, 2020, and Jones were announce her first selections for performing acts early next year.
The Jamaican icon issued a statement on the event in a press release obtained by Pitchfork: "Year after year, the festival continues to spread its colorful wings, allowing its curators to bring together an array of diverse talent not seen anywhere else. It's about time I was asked to curate Meltdown darling, don't you think?!"
Jones appeared at the Meltdown Festival as a performer in 2007 and 2008, curated by Pulp's Jarvis Cocker and Massive Attack respectively. In 2018, Jones was the subject of the documentary Bloodlight and Bami.