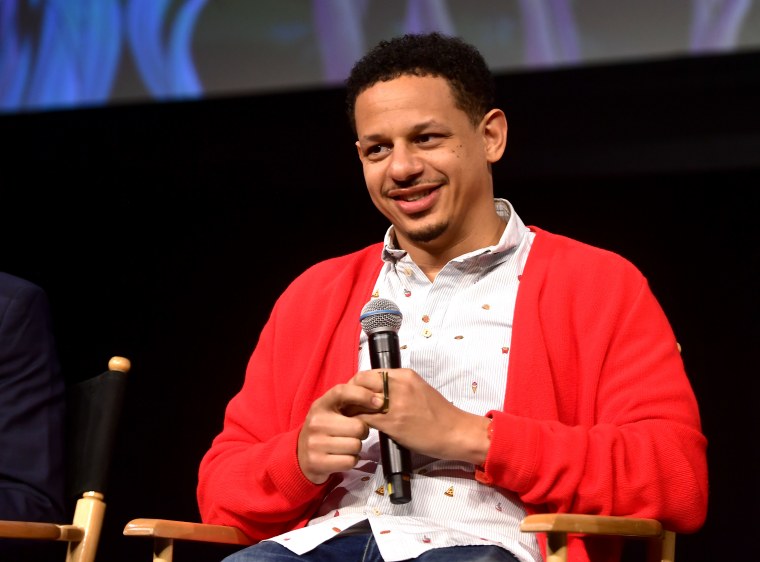 Eric André is turning his "Rapper Warrior Ninja" bit from The Eric André Show into a TV show. The series will premiere on Quibi, a new short-form mobile video platform set to launch next summer.
For those who missed it the first time around, "Rapper Warrior Ninja" was André's extremely low-rent answer to American Ninja Warrior. The original segment featured A$AP Rocky, Danny Brown, and Open Mike Eagle, each of whom was tasked with making their way, blindfolded, through an obstacle course of unwashed underwear, light wrecking balls, a snake pit, and a man in a Gladiators-esque leotard trying to knock them off of a mouse trap plank. They were expected to freestyle as they made their way through the course. All of them fell over; none of them ended up with their blindfolds on.
The Eric André Show will return to Adult Swim for a fifth season in 2020.
Listen to The FADER's weekly playlist of songs you need in your life