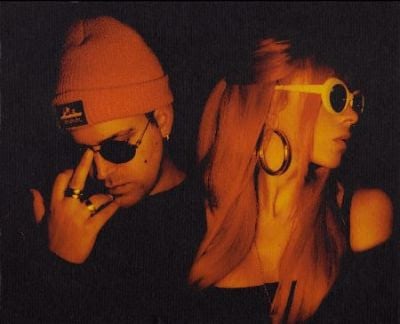 R&B duo Emotional Oranges dropped their latest EP The Juice Vol. II on the heels of their sold-out tour.
While they might have previously banked on anonymity, the duo, who go by the monikers "A" and "V", is more self-assured and leaning heavier into their funk and electro inspirations on songs like "Just Like You" while also letting their pop sensibilities shine on tracks like "Heal My Desires."
"Vol. II embodies growth. We've learned to trust our instincts. Performing live helped open our eyes to experimenting with different grooves and rhythms," the duo said about the album in a statement. "We really challenged ourselves during the writing process; more vulnerability, more intention. people always ask about our identities, but if you listen to these songs, you know us better than anyone." The pair also explained the second part of their Juice series was deeply inspired by another enigmatic and initially mysterious R&B crooner, The Weeknd.
"You changed our lives after volume 1," they said in a statement. "I remember how it felt when Abel was rolling out the Trilogy back in 2011. That was one of the most inspiring times in music and we hope to inject a little bit of that back into your life with the juice."
Stream the album below.