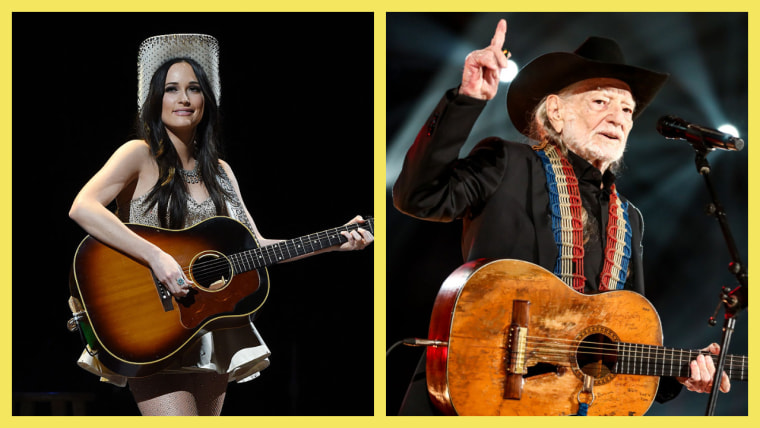 Kacey Musgraves and Willie Nelson performed a duet at the CMA Awards on Wednesday night. The pair were in Nashville for the ceremony and performed "Rainbow Connection," as heard in 1979's Muppet Movie, on stage. Check out a clip below.
Musgraves has with "Rainbow Connection," a song originally performed by Kermit the Frog. She sang it as a nine year old at school and recently shared home footage of that moment in anticipation of the CMAs appearance.
The duo have also worked together before. Musgraves and Nelson previously collaborated on 2015's Pageant Material. They recorded a new version of his 1965 hit "Are You Sure" for her second studio album.
🌈 @KaceyMusgraves and @WillieNelson sing "Rainbow Connection" together at the #CMAawards! 🌈

🎶Someday we'll find it, the rainbow connection 🎶https://t.co/hA9ahoa4Mp pic.twitter.com/ZhCQ7Pkek6

— Good Morning America (@GMA) November 14, 2019