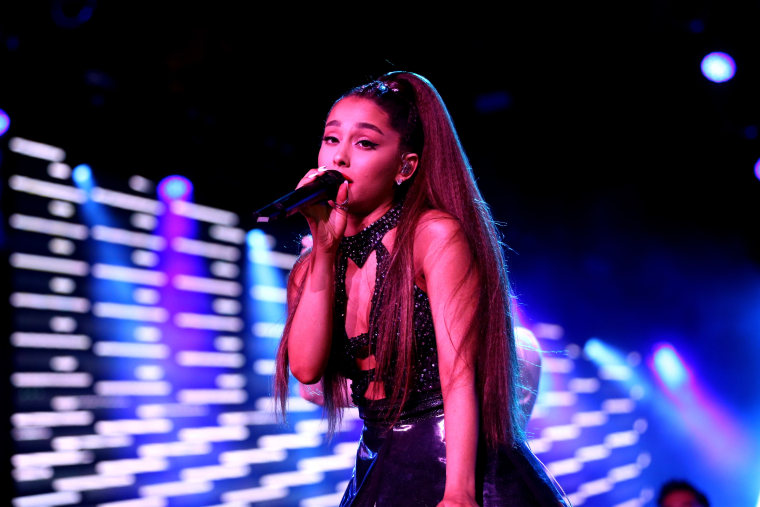 Ariana Grande took to Instagram to share she'd been struggling with an ongoing illness, resulting in her Lexington, Kentucky tour date, according to Billboard. "I just really don't know what's happening with my body right now and need to figure it out," the singer said on Saturday, going on to explain that she's been having difficulty breathing and that her head and throat are "still in so much pain" since her tour stop in London last month.
Initially, she offered the post as a "gentle heads up" in the event she may have to cancel before sharing a video earlier today confirming that she wouldn't be able to make it to tonight's show at Rupp Arena. "So, I woke up kind of 10 times worse," she explained, her voice audibly raspy. "It hurts so bad to swallow." The singer went on to say she was "just devastated" at having to cancel. "Thank you for understanding and sending love, etc., whatever. I'll keep you posted as soon as I know what's going with my body, but thank you for understanding, and I am so sorry," she said.
Grande's Sweetener tour ends in December.