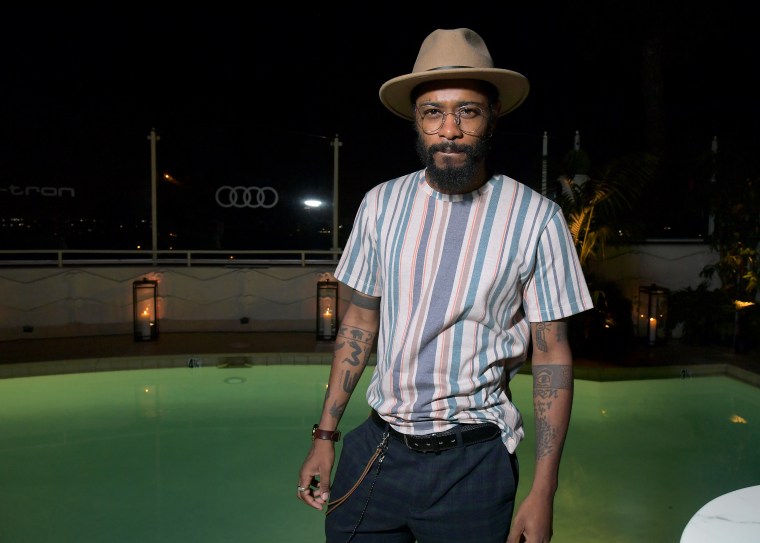 LaKeith Stanfield is dialing up his feud with Charlamagne tha God. This weekend, the actor-turned-rapper dropped "Automatic," a diss track pointed at The Breakfast Club co-host. The beef all started when Stanfield called the radio show "anti-black," writing in a since-deleted Instagram post:
It's a fact that a lot of these platforms are usually or tend to be feeding grounds for negative reinforcement toward BLACK 'nonconformists'. They bolster faux vanity and hold a white supremacists scope over black men and women often highlighting negative attributes and downplaying mind expanding ones. They serve as bottomless coward consumption pits and digital, audio, or otherwise slave mentatilty museums. @ all you want."
Charlamagne addressed Stanfield's Instagram post on air shortly after. "What you won't do is ever fix your lips to call one of my platforms, especially The Breakfast Club, anti-black," he said. "I'm not going to sit here and act like we've got everything right all the time, because we haven't... but LaKeith Stanfield, don't you ever fix your raggedy-ass mouth to call the author of Black Privilege, because I do believe it's a privilege to be black, anti-black."
Days later, Stanfield dropped "Automatic." In case you couldn't decipher the message aimed at Charlamagne, he put the 105.1 FM personality on the cover of the single. It's the first track to arrive off of Stanfield's forthcoming project, Self Care. The single isn't on streaming platforms yet, but there is a video — or rather, a bunch of gifs cobbled into something resembling a video. Watch below.