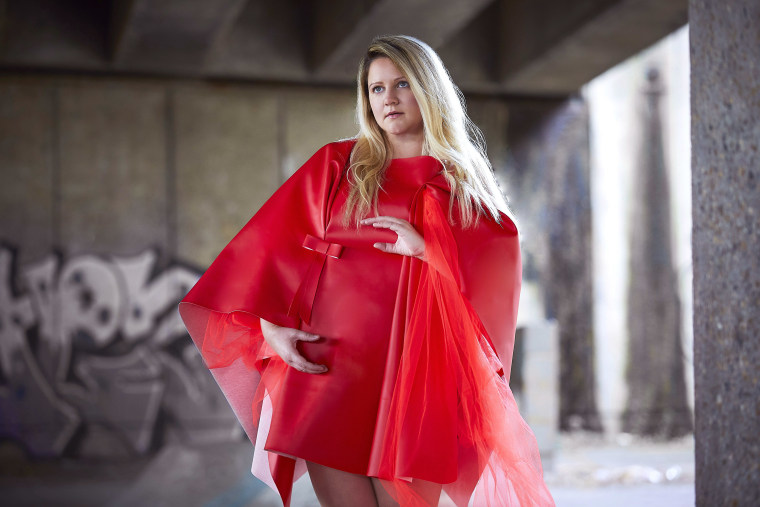 This coming January, Kim Pflaum, the former frontwoman of New Zealand four-piece Yumi Zouma, will launch her debut album as Laumė, Waterbirth. On her new single from the project, "Darkside," Pflaum mixes dark existential lyrics with bright, 80s-reminiscent production full of arpeggiated, metallic synths and funky bass lines. Her airy harmonies and glottal vocal technique create a unique dissonance as she languishes,: "We thought we'd found the truth in kindness / but we forgot the downside." When the infectious chorus hits and Pflaum sings, "Don't go slighting your darkside and all the damage you can do / Don't go thinking you're alright and assume you found the truth," it's an unnerving contrast to the sunny melodic delivery.

That duality is apparent even in her description of the song. In a press release for the track, Laumė explains: "'Darkside' is in part representative of a red pill moment… The intense complexities of human behavior, our imperfect and biased nature; An exploration of nuance and diversity of thought, as well as balance - understanding and balancing both the light and dark sides of ourselves, the yin and the yang."
Laumė's debut album, Waterbirth, will be released on January 17 via Carpark Records and is available for pre-order now.