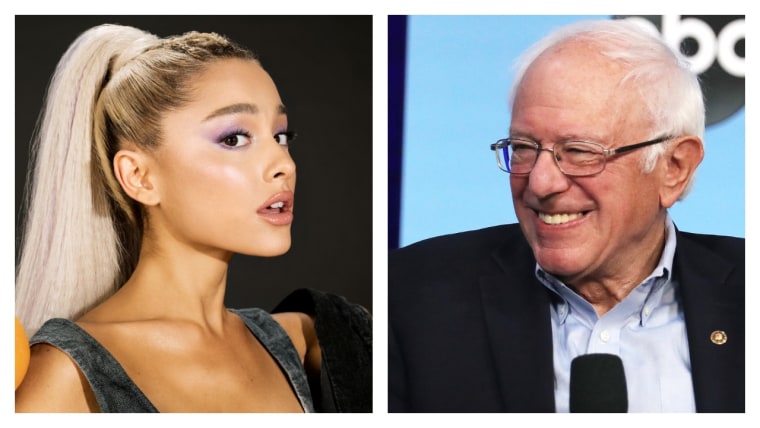 Did you know Ariana Grande wrote "get well soon" about universal healthcare? That "7 rings" is about wealth distribution? That the girlfriend in "Break Up With Your Girlfriend, I'm Bored" is actually Wall Street? I actually cannot confirm any of these things, but they're echoing in my head louder with each passing day as Grande's friendship with Bernie Sanders grows stronger.
It all started when Sanders responded to Grande's tweet last month, saying he's "ready to fight for Medicare for All." Then, last night, Sanders was in attendance for Grande's latest Sweetener world tour stop in Atlanta. She gushed about their meeting on Instagram this afternoon, writing "we adore you," and that she "will never smile this hard again." Sanders returned the favor, writing that "we must all be prepared – like Ariana – to fight for everyone who is struggling."
Don't count it as an endorsement yet — Grande also recently attended a Scooter Braun-organized fundraiser for Kamala Harris alongside Katy Perry and Demi Lovato. For what it's worth, though, she didn't post that photo on her Instagram. Check out Grande's post with the Sand Man below.