Chicago rockers Post Animal will follow their 2018 debut with sophomore record Forward Motion Godyssey. The follow-up to When I Think Of You In A Castle is due on February 14, 2020 and is preceded today by new song "Schedule," premiering above.
"We wrote a song so pop it's not pop," the band said of "Schedule" in an email to The FADER. "It's what the original idea deserved. Now, using the melody as a vehicle, take in the lyrics, forge your own path as you gain perspective from the genuine, heartfelt message penned from within Post Animal."
The band has undergone a slight line-up change for album number two, with founding member (and Stranger Things star) Joe Keery departing to focus full time on acting. Work on the new record was speedy, with the whole thing written in just eight days during sessions in Big Sky, Montana. The band subsequently recorded with guitarist Dalton Allison sharing production duties with Adam Thein.

Post Animal are currently on tour across North America with Twin Peaks and will open for Cage The Elephant in Europe in early 2020. Click here to pre-order Forward Motion Godyssey, out February 14 on Polyvinyl.
Listen to The FADER's weekly playlist of songs you need in your life
Thumbnail image courtesy of Alexa Viscius.
When I Think Of You In A Castle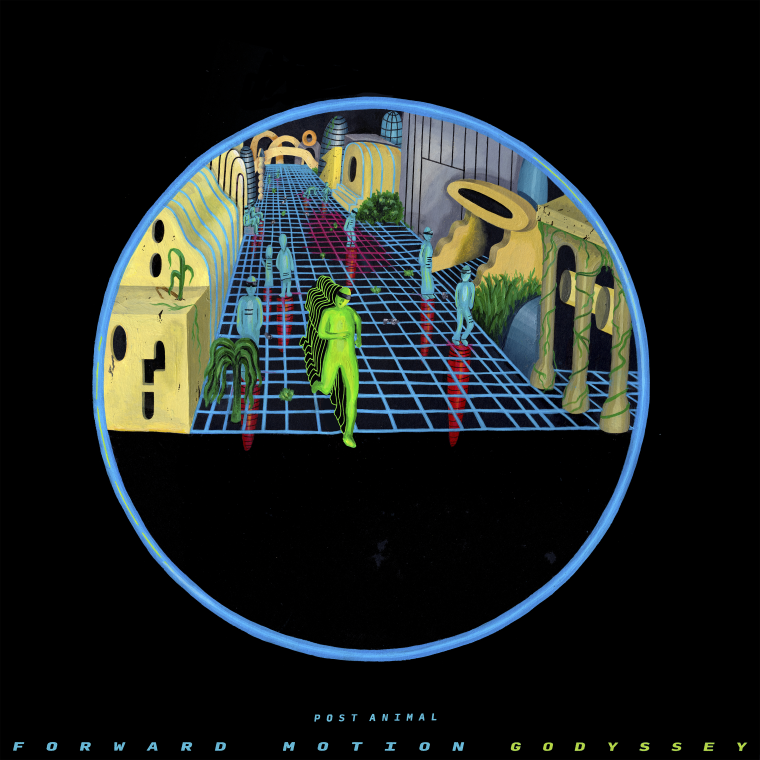 1. Your Life Away
2. Post Animal
3. Schedule
4. Fitness
5. In A Paradise
6. The Whole
7. How Do You Feel
8. Safe or Not
9. Private Shield
10. Damaged Goods
11. Sifting