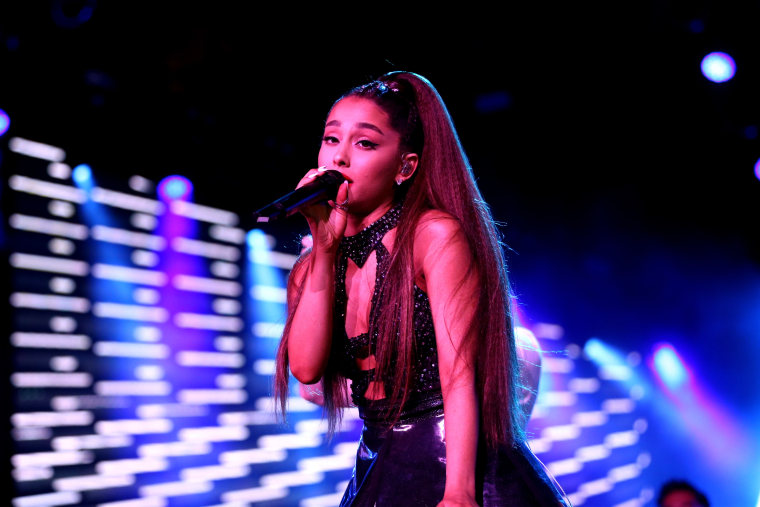 Ariana Grande took to Twitter to share an update about her upcoming live album. The singer is putting the project together in the middle of the North American leg of her Sweetener World Tour, and offered up where she was at in the process. "been prepping these vocals for the live album / listening to first pass mixes & am so excited," she tweeted. "vocal producing everything myself, johnny's been producing all the band parts!
The singer is scheduled to perform in her home state of Florida on Sunday and tweeted the update before her Jacksonville show. Grande has been sharing teasers of the project on social media for the past few weeks and specified that the deadline is "soon," so fans may be in for a release sooner than previously thought.
The project would serve as the follow-up to her record-breaking thank u, next.