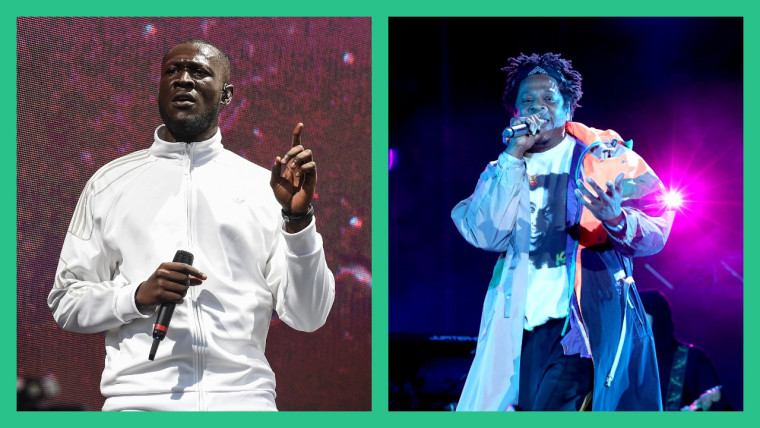 Stormzy and Ed Sheeran's song "Take Me Back to London" almost sounded a lot different, with Stormzy revealing that he had to turn down JAY-Z from appearing on the track, according to BBC. In an interview with Jonathan Ross, Stormzy explained that after a studio session during the song's early stages, JAY-Z was keen to hop on the track, asking him for stories and experiences about London for inspiration for his own verse.
"Before that, I loved 'Take Me Back To London' because I thought it was just going to be me and Ed," he explained, "then Ed was like, 'Jay is getting on it.'" The song sees Stormzy and Sheeran reminiscing about their youth in London, a vibe that would have arguably changed with Jay on the song. "We got into the studio and we were writing for this song and then he just stops the music and he said, 'Tell me about London, I need some inspiration,'" he went on to explain, describing an ensuing conversation he called powerful and beautiful. "It was the greatest conversation of my life." Ultimate, Stormzy felt that the addition of JAY-Z to the track would "change everything."
"I was like, 'I know how it goes, Mr Z. You are the most brilliant, busy man and I will probably never get this opportunity ever again but hand on my heart, I don't think this is the right song for us.'...I felt proper bad because I was like, 'You're saying no to Jay-Z!'" he said. "He fully understood, [but] he couldn't believe that I did it."
Stormzy most recently announced his own upcoming album, Heavy Is The Head, is set to drop on December 13 in addition to a 55-date world tour in 2020 that will see him make stops in the UK, US, Canada, China, Korea, Australia, New Zealand, Nigeria and Ghana.
Listen to The FADER's weekly playlist of songs you need in your life