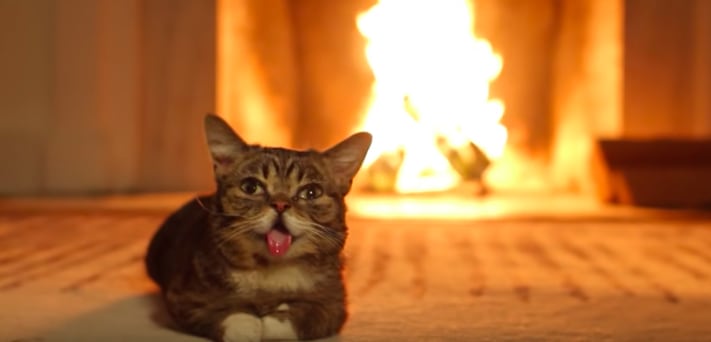 Lil Bub, the American celebrity cat, has "unexpectedly passed away peacefully in her sleep" on the morning of December 1, 2019, according to her owner, Mike Bridavsky. In an Instagram post and touching tribute dedicated to her passing, Bridavsky explains that Bub had been "battling a persistent and aggressive bone infection," one which she has helped bring awareness and research to throughout her career. Over her eight years, Bub has contributed greatly to animal welfare causes, with Bridavsky noting how she "started the first national fund for special needs pets, she was the subject of groundbreaking genetic and biological research, [and] she's helped raise over $700,000 for animals in need.
Not just an adorable face and advocate, since the first photo of her was posted on Tumblr in November 2011, Bub has also released an album, collaborated with Run The Jewels on Meow The Jewels' opening track, "Meowpurrdy", and starred in the 2013 Andy Capper and Juliette Eisne directed documentary Lil Bub & Friendz in addition to her annual Yule Log videos on YouTube. We at The FADER will miss her joy dearly, but like Bridavsky notes, we "know that her sprit, magic, and overwhelming energy are still with us, reminding us every day to be better."
"Dearest BUB, I will never forget your generosity, your limitless supply of love, or your uncanny ability to bring so much magic and joy to the world. I am forever honored and humbled that you chose me as your caretaker. Please visit all of us in our dreams." - Mike Bridavsky via Lil Bub's Instagram.