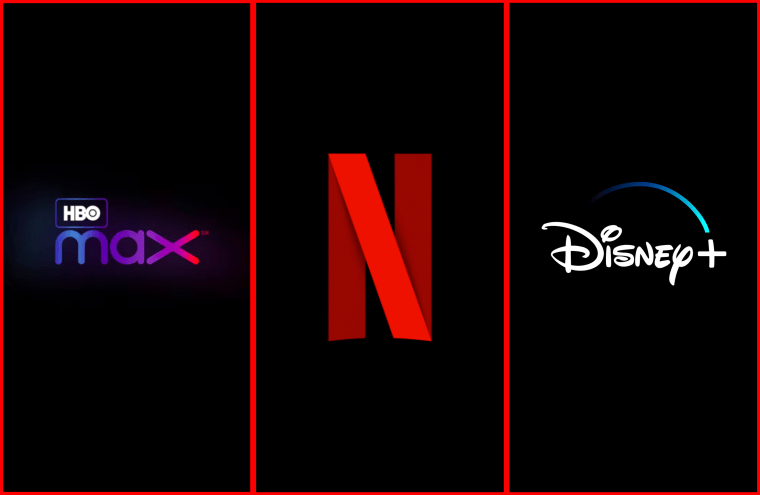 With the dizzying and ever-increasing amount of television shows on air, it's no surprise that we're also drowning in streaming services to choose from. What used to be a field dominated by Netflix and Hulu is now comprised of dozens of services with myriad programming ensuring that there is, indeed, something for everyone — even if you just want to watch Criterion movies or stream old WWE matches. As the number of streamers increase, it's becoming both more confusing and more expensive (remember how you originally canceled cable to save money? Oops!).
There are already a lot to choose from, including the recent launches of Disney+ and Apple TV+; in 2020, we'll also get HBO Max, NBC's Peacock, and whatever other services that companies decide to announce in the upcoming months. It can be a lot to parse, so here's a guide to the biggest ones out there to help you figure out where to throw your money.
Amazon Video

What is it? Amazon Video is a streaming service included with Amazon Prime (which costs $119/year or $12.99/month) or available separately for $8.99/month. In addition to original content and a large catalog, you can also "add-on" subscriptions to networks like CBS, HBO, Showtime, and more for additional fees.
What's on it? When it comes to originals, Amazon is still far behind Netflix, but they've been bulking up — and gaining traction thanks to a number of Emmy wins for series like The Marvelous Mrs. Maisel and Fleabag. There are some hidden gems (Undone, Forever), as well as all your Dad's favorites (Jack Ryan, Goliath). As for original movies, there are buzzy ones like Late Night, The Big Sick, and the Suspiria remake. There's also a large collection of rotating movies and television shows, with new selections added each month. The movies are a mixed bag: a cursory glance brings up great flicks like Hereditary and Legally Blonde, but also Furry Vengeance, the movie in which Brendan Fraser battles a bunch of little forest creatures (that one got taken off on Halloween — your loss).
Who does it appeal to? Amazon Video is an obvious bet if you already have a Prime account, but outside of that it's hard to justify the high price (not to mention the inherent evilness of the company behind it). It's better priced for students at $59/year, and it's a nice choice if you want to also build a digital collection — many of the movies advertised on the service are actually only available via purchase or rental. Mostly, it's good if you like to marathon long-running series (Monk, Roseanne, Cheers) or if you're into watching an endless collection of bad movies (Mega Shark vs. Mecha Shark, whatever that is).
Apple TV+
What is it? The most inevitable streaming service, Apple TV+ launched November 1 for $4.99/month. (You can also get a year free with the purchase of select Apple products.) So far, the service is focusing on original content rather than a library of acquired programming.
What's on it? Apple TV+'s series are…strange, to say the least, but intriguing! Launch day premieres included Dickinson, a quirky period comedy starring Hailee Steinfeld as Emily Dickinson; The Morning Show, starring Jennifer Aniston and Reese Witherspoon; For All Mankind, a sci-fi series that takes place in an alt-universe where the space race never ended; and a reboot of the popular children's series Ghostwriter.
Who does it appeal to? Apple loyalists, especially ones who take advantage of the free-year promo. But it's hard for anyone to deny the overall appeal of Apple TV+, especially since it's only $5 and is already ad-free (and Apple TV channels will allow you to combine other subscription/streaming services that you pay for).
CBS All Access
What is it? In addition to a handful of original series only available on CBS All Access, the service also combines a library of CBS' past and current series with live programming, including CBS News and CBS Sports (yes, you can watch live football on Sundays). It's only $5.99/month, or $9.99 if you want to skip the commercials.
What's on it? CBS All Access has a number of originals that range in quality, such as Star Trek: Discovery, The Good Wife spinoff The Good Fight, a new dramedy from the creator of Desperate Housewives called Why Women Kill, and Jordan Peele's Twilight Zone reboot. For overall fans of CBS, you can stream live programming (or wait until the next day to watch new episodes of series), or go back in time and watch some "classics" from CBS and Paramount Television (Twin Peaks, Cheers, Frasier).
Who does it appeal to? Most likely, your parents who don't realize that they already get CBS as part of their television subscription. But the app is a secret favorite of mine due to its large reality series library (you can watch any past season of Big Brother and Survivor, as well as its bonkers daytime television like Best Friends FurEver with Kel Mitchell) and its inscrutable movie collection (currently, you can do an Elizabethtown-Mad Max-Beverly Hills Cop II marathon, if that's what you're into). It's also good for football fans, since you can stream CBS' regular and preseason games live from your mobile or streaming device.
Disney+

What is it? Along with Apple TV+, talk of Disney+ has been inescapable the last few months. Officially launching on November 12 at $6.99/month or $69.99/year, Disney+ will also include an option to get Disney+, Hulu (with ads), and ESPN+ in one bundle for $12.99/month. Disney+ will include a number of original series from popular franchises — but what's even more appealing is its seemingly endless back catalog.
What's on it? The original scripted series debuting on launch date are The Mandalorian, from the Star Wars world, and High School Musical: The Musical: The Series — but most exciting are the upcoming shows beginning in 2020: a number of MCU series like Loki and WandaVision, a Lizzle McGuire revival, and a Love, Simon television adaptation. (Also in development are Mighty Ducks and Sandlot series.)
The real bulk of the streaming service, however, is its massive 600+-title back catalog featuring every animated and live-action Disney movie (except for, thankfully, Song of the South), from The Little Mermaid and The Lion King to old DCOM favorites like Smart House and Motocrossed. Also available are MCU movies like Avengers: Age of Ultron and Captain Marvel, series like So Weird, Smart Guy, and Even Stevens, National Geographic documentaries, and all 30 seasons of The Simpsons. Basically: If you buy Disney+, you'll never leave your living room again.
Who does it appeal to? Essentially everyone! Disney+ is powered by nostalgia, making it appealing to anyone who has ever watched a Disney movie or obsessed over Lizzie McGuire. (Some MCU fans may balk at the lack of all those titles, but Disney is planning on getting back rights.) It's a very family-friendly service and at $7, it's comparatively cheap and definitely worth upgrading if you already watch Hulu and ESPN+.
HBO Max
What is it? Probably the most confusing and vague of the upcoming streaming services, HBO Max is WarnerMedia's streaming service, and seems redundant considering there's already HBO Go and HBO Now. But WarnerMedia did recently share some concrete facts: It launches in May 2020, with "10,000 hours of curated premium content" and at $14.99/month—making it pretty pricey.
What's on it? As expected, HBO juggernauts like Game of Thrones, The Sopranos, Sex and the City, and Deadwood will populate the service — but because it's also WarnerMedia, there'll be a large amount of content from Cartoon Network, TNT, TCM, and more. The biggest news has revolved around the acquisitions of Friends and The Big Bang Theory, but there's also Rick & Morty, The O.C., South Park, and The West Wing.
On the originals end, HBO Max is heavily focusing on adaptations, reboots, and sequels. There will be a revival of The Boondocks, a Dune spinoff titled Dune: The Sisterhood, and a Gossip Girl sequel, as well as numerous adaptations of fantastic books (Station Eleven, Made For Love, Americanah) that can go either way. As for true originals, some of the most intriguing are Rap Sh*t from Issa Rae and DC Super Hero High from Elizabeth Banks.
Who does it appeal to? It'll likely be a good choice for those who don't want to shell out for Friends DVDs, or those who are planning on staying away from cable but still want access to a few networks. However, it's definitely pricey compared to the rest, and unless the originals are really good, it's hard to justify shelling out the cost when there are so many other cheaper options.
Netflix
What is it? Let's be real: You already know all there is to know about Netflix and likely either pay for a subscription or remain logged into your ex's account, so all you need to know is whether or not to keep it at this point. It's anywhere from $9 to $16 a month (depending on the number of screens you want), which makes it easy for sharing a subscription.
What's on it? Loads of original and fantastic series that increase literally every week, including BoJack Horseman, Orange is the New Black, Strange Things, Big Mouth and Russian Doll. The majority of original films are forgettable, but every now and then there's a gem like Roma or the recent El Camino: A Breaking Bad Movie. Currently, Netflix is the go-to for television marathons, but it's unclear how long that'll be the case; Friends and The Office are leaving Netflix eventually to stream elsewhere, and it won't be a surprise if other NBC, CBS, and ABC series do the same. But for now, Netflix does have tons of mindless series to watch over a single weekend, as well as a ton of movies to mindlessly scroll through before instead settling on another episode of Frasier (just don't look to Netflix for any older classics). Plus, they'll add Seinfeld in 2021.
Who does it appeal to? For a while, Netflix had mass appeal — a steadily-growing library, innovative original series, nostalgic sitcoms — but it's clear a number of subscribers will jump ship to another streaming service to follow the shows they really want to watch, or to see movies made before the '80s. Still, there's something vaguely comforting about Netflix and it's always going to be an easy choice for people who just want a giant library and endless options. Plus, when the original series are good, they're really good, and often worth the price.
Peacock
What is it? NBC's poorly-titled upcoming streaming service that 30 Rock ensured will never be taken seriously. There's no information on price yet, but it's slated to launch in April 2020 with a number of past NBC Universal series and a few originals.
What's on it? So many NBC favorites! 30 Rock, Superstore, Parks and Recreation, Will & Grace, Saturday Night Live, Frasier, The Office, and more will eventually end up on Peacock. There will also be a number of series from other networks like E!, Bravo, and USA, including Monk, Keeping Up With The Kardashians, and Top Chef.
Similar to HBO Max, Peacock relies on past series for a majority of its originals: a Battlestar Galactica spinoff from Sam Esmail, an unfortunately awful-sounding Saved by the Bell sequel, a third season of A.P. Bio, and a Punky Brewster reboot starring Soleil Moon Frye. Additionally, Mike Schur will have a new comedy titled Rutherford Falls, Late Night's Amber Ruffin will have her own weekly show, and there will be a behind-the-scenes SNL docuseries titled Who Wrote That.
Who does it appeal to? NBC sitcom superfans, particularly those who find themselves obsessively rewatching 30 Rock and The Office every few months. Depending on the price, it could be a good substitute for Hulu.