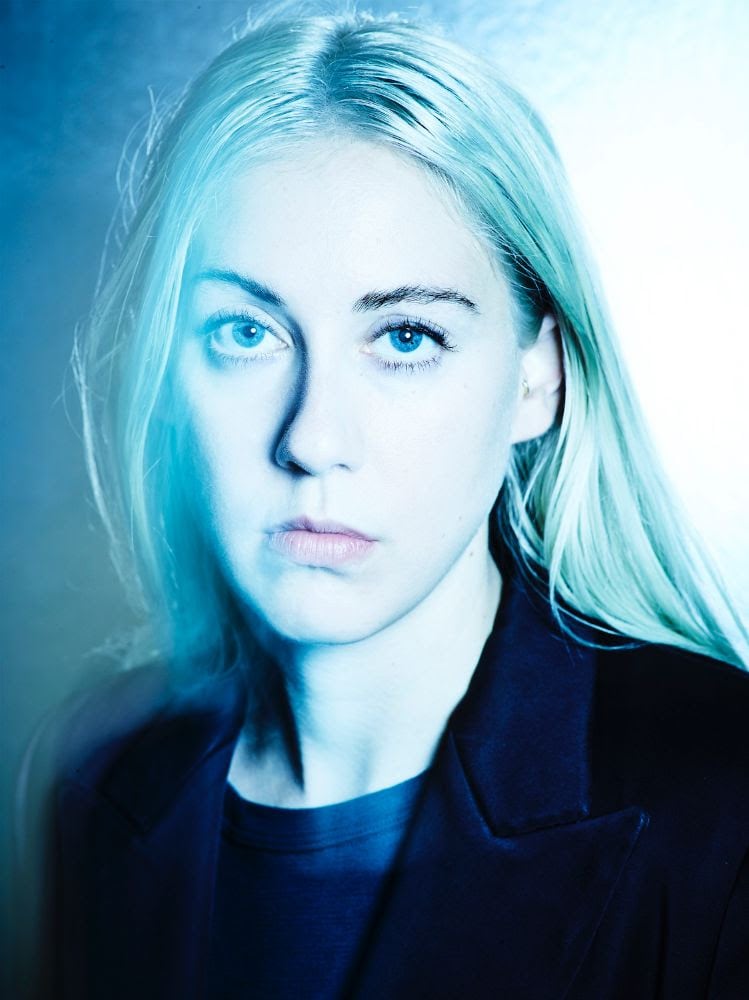 Today, New York-based singer-songwriter Mackenzie Scott - also known as TORRES - released the second single, "Gracious Day," off her fourth and forthcoming studio album Silver Tongue, out January 31st via Merge Records.
With "Gracious Day," over an arpeggiated acoustic guitar melody and its raw ambient feedback, TORRES echoes the storytelling echelons of great songwriters like Joni Mitchell and Carole King, and their ability to translate tragic personal stories into melancholic beauty. Its parent album is produced solely by Scott - a testament to its intimacy - and "chronicles the impulses that make up desire—from the dreamy first blushes of infatuation through the slightly terrifying wonder that accompanies connection with another."
The lyrics of "Gracious Day" jump from metaphorical to literal, as TORRES, in her wilting head voice, chokes out, "Gracious day / You moved in like a wave of quiet grace / No surprise / Honey, I'm gonna love you all my life." With each line she sings, her voice sounds like it is about to break - and it probably is. In a press release, TORRES explains the almost heartbreaking origins of the song, confessing "My girlfriend was trying to leave me. I basically wrote this song for her from the valley of the shadow of death, desperate that she might give me another chance – it worked."

Silver Tongue is available for pre-order now and you can listen to "Gracious Day" below.
TORRES' 2020 Tour Dates
Jan. 31 - Brooklyn, NY @ The Sultan Room (SOLD OUT) (record release show)
March 3 - Bristol, UK @ The Louisiana
March 4 - Manchester, UK @ YES Basement
March 5 - London, UK @ Oslo
March 6 - Brussels, BE @ Botanique (Witloof Bar)
March 7 - Amsterdam, NL @ Paradiso (Upstairs)
March 9 - Hamburg, DE @ Turmzimmer
March 10 - Copenhagen, DK @ Loppen
March 11 - Berlin, DE @ Kantine am Berghain
March 12 - Heidelberg, DE @ Karlstorbahnhof
March 13 - Zürich, CH @ Rote Fabrik
March 14 - Torino, IT @ Circolo della Musica
March 16 - Paris, FR @ Le Pop Up du Label
March 26 - Sun. March 29 - Boise, ID @ Treefort Music Festival
March 31 - Seattle, WA @ Tractor Tavern
April 9 - Austin, TX @ 3Ten
April 10 - Houston, TX @ House of Blues (Bronze Peacock Room)
April 11 - New Orleans, LA @ Santos
April 13 - Nashville, TN @ Basement East
April 21 - Cleveland, OH @ Beachland Tavern
May 21 - Washington, DC @ Union Stage
May 23 - Atlanta, GA @ The Earl