La Roux isn't scared anymore
Elly Jackson is ready to release her third album Supervision — but the road to this point has been anything but straightforward.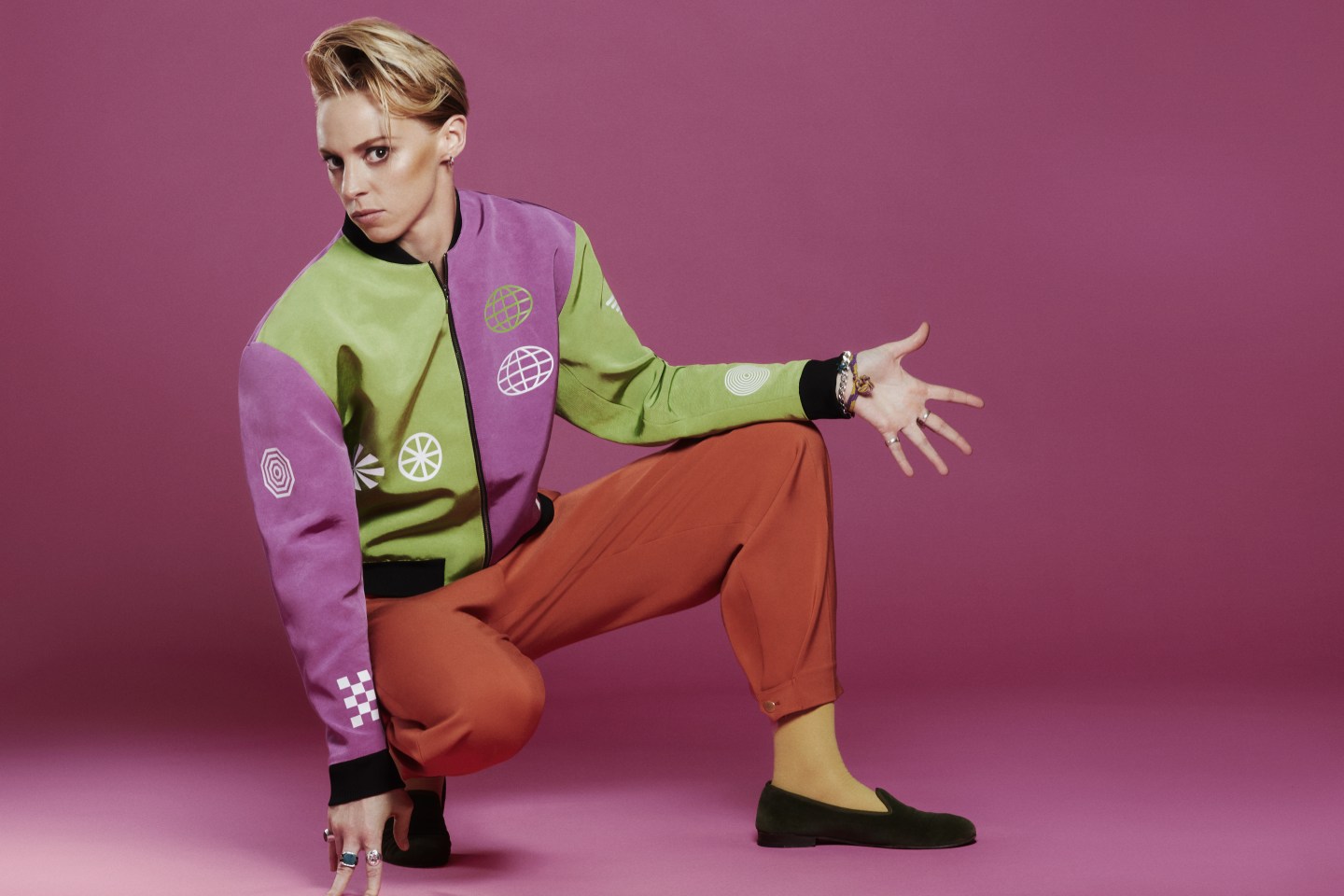 A decade ago, Elly Jackson caused shockwaves in the pop world when she released her self-titled debut album as La Roux. Her cut-glass falsetto vocals acted as a laser through 1980s synth-pop workouts to create something that sounded both nostalgic and future-facing at the same time. Currently, she's sitting opposite me in a greasy spoon cafe in south London to discuss Supervision, her forthcoming third record which she describes as being made in "cathartic solace," hinting at the traumatic ride the music industry has taken her on since she opened her mouth and went in for the kill.
Written and recorded in just four months, Supervision was not actually meant to be the third La Roux album. A previous album was scrapped in late 2018 when Jackson realized she was repeating harmful creative patterns. Having split from her label, management, and partner of ten years in the wake of 2014's critically-acclaimed Trouble In Paradise, a fresh start was vital.
"Warm" is a word Jackson returns to over and over when describing the new album, and it is a feeling made palpable in the slinky guitars and body-shaking bass that fill songs like "Gullible Fool" and "Automatic Driver." Jackson's beloved '80s pop is an obvious reference point — something she cops to while fiddling with a tub of pomade used to hold up her still-in-tact quiff. "My Spotify never recommends me anything from after 1994," she jokes. "I don't want to be Mrs. Retro, but there are things from the past that I want to bring with me."
While there is a clear throughline from Trouble In Paradise to Supervision, Jackson is also bringing a fresh approach to life on the new album. Honest and engaging throughout, she knows she's been incorrectly painted as "difficult" and "a diva" in the past but, finally in control of her own destiny, she's ready to talk on her own terms.
Tell me about what you've been up to since Trouble In Paradise.
I came out of that album and felt there was a lot that wasn't right about me and the setting I was in. I wasn't aware or brave enough to make some of the cuts I needed to, and I'd already made quite a lot. I left my management at some point in 2015, and Polydor dropped me that same year. That sounds like a bad thing but, for me, it was an incredibly good thing. I begged them to let me go. I owed them three more albums, and the relationship was so bad that I couldn't have found the calmness that I have found now.
What was the problem there?
There's always someone that has an idea for your career. That made me feel controlled, and it brought out the angriest side of me. I'm a control freak, I know exactly how I want everything. When you start saying "No" to these people and they're being actively rude, it becomes a really bad relationship. I was able to reset and not have anyone dictate the music I was making. I was never dictated to [at Polydor], but that's because I never allowed them to, and they got very annoyed about that. In a way, that's fair enough. They're paying for it, so why can't they have a say in how the music sounds? But I realized it was never going to work for me or them.
I started making a new record, a different one, which I realized was born out of fears I'd gathered making the first album. It was a bit afraid to be pop or La Roux. It was a good record, and there are things in it I may extract at some point, but I was repeating patterns from the past that I wasn't keen to revisit. It started to take a long time, which wasn't in my control, and I felt it didn't represent the person I was after coming out of all the relationships ending — anxiety around my voice, lacking confidence. I was feeling good again, and this album didn't represent that.
How does the new album represent you more accurately?
There's been a lot of growing, and understanding decisions I've made in the past — realizing what didn't work for me and moving past it. I used to be so scared of everything, and I've learned to let go of a lot of that. I'm still an angry little fucker, but I've also let go of a lot of anger and feeling like a victim. I ended up making an album where I could talk about the things I'm sad about, upset by, and angry at.
I never thought to myself, "What should this song be about?," which crept in a lot on the second album and was why I was never 100% happy with it. I was just trying too hard, and it was painful. It didn't flow. I couldn't write another "Bulletproof" if I tried for the rest of my life. I wrote that when I was 18, and I can't be that teenager discovering synths for the first time. It's like saying, 'Go out raving and find it as exciting as you did as a teenager.' That's when songwriting becomes an absolute fucking nightmare. There's no joy in it. But on the new album I was just really elated every time I made a sound.
Is Supervision a reference to your newfound independence?
Totally. I didn't want or need supervision on this album, and I gained a supervision within myself and my life while making the music. It's not clever or complicated, it just is what it is.
You described yourself as a "control freak" when it comes to making music. Did you have to alter that at all in order to write and record an album in just four months?
I did, but not in the ways you might think. I've been labeled a procrastinator and a perfectionist in the past, and I don't think that was fair. That was born out of unhealthy work relationships. When you know what you want and you have to discuss something with someone all the time, and you're a people pleaser as well, that makes things take fucking ages. What I've learned from making this album is that my ideas are fine, and I don't need to take them to anyone else for help. It sounds so simple, but I think I had a self-sexist thing going on where I was seeking that validation.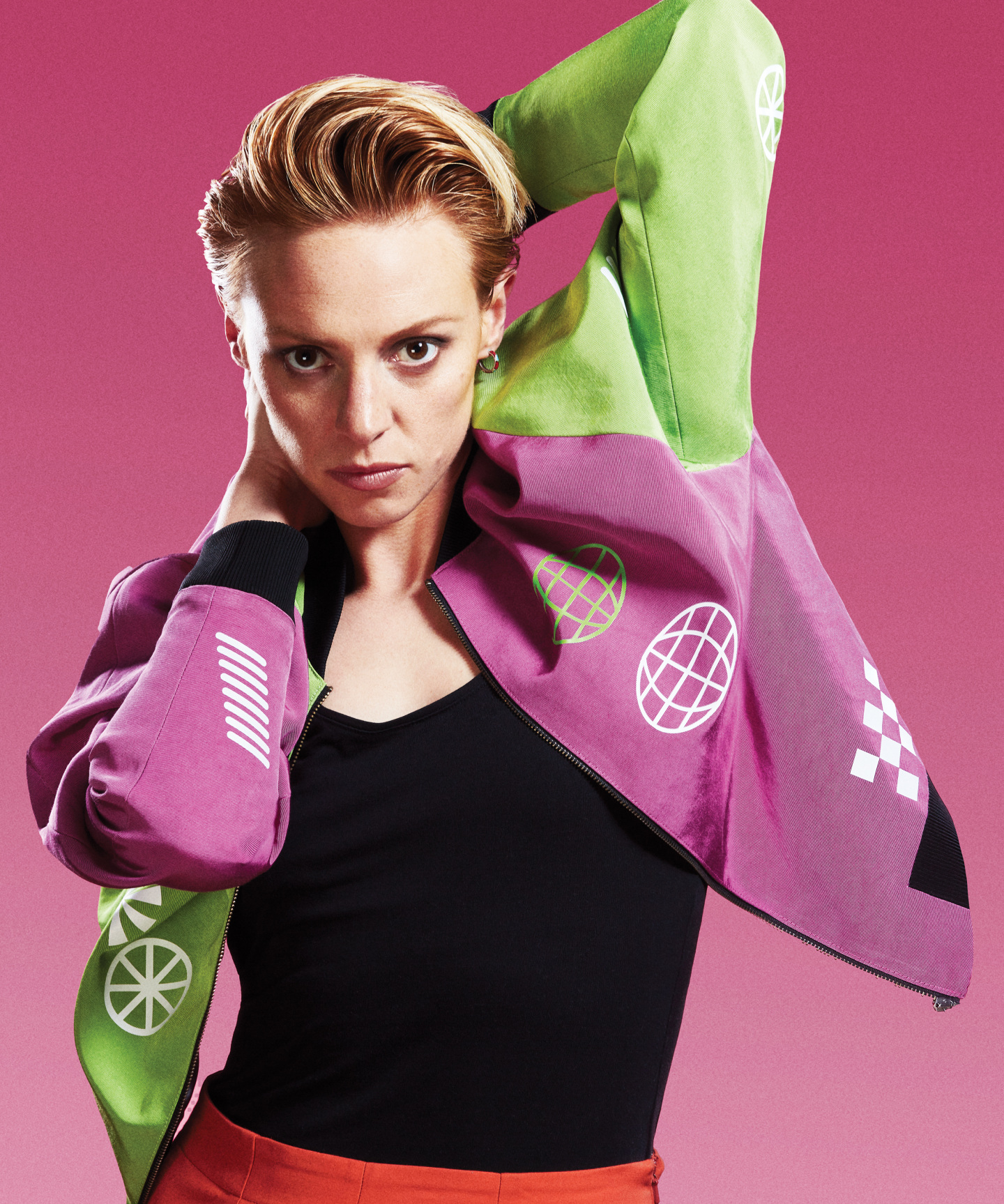 What is the current status of your relationship with former musical partner Ben Langmaid?
We've not spoken since we split up, basically. I can't even remember if I have him blocked to know if he's tried to contact me or not. I don't think about it, or feel the need to slag anyone off. It just never worked. You learn that if there is a man in the room, then he gets all the credit, whether they can play an instrument or not. There were personal issues, too. We were very similar people for a short period of time, and then very, very different.
In hindsight, did the massive success of La Roux throw your career off course in some way?
It created a misplaced sense of expectation. It crossed over into a realm that I never expected to be in. I didn't think it was possible to achieve that in one year on your debut album. I was being asked to perform on The X Factor and to record drops for radio stations. and you're just, like, 'What the fuck am I doing?' It took me a long time to appreciate that platform I had and not be terrified of it. I used to want to run away.
How did you end up on Tyler, The Creator's IGOR?
It came completely out of the blue. I didn't know much about him, really. I liked what I'd seen of him, but I don't really keep up with new music. He called me and said he wanted me to sing on his album. He joked about how hard I was to track down because my Instagram wasn't updated and there were no contact details anywhere. I was like, "Yeah, that's intentional." He found that amusing.
He texted me "Gone, Gone / Thank You" and "Running Out Of Time" and I made it onto the album on the first of those. I love that song. He's a genius. The melody is fucking amazing, really beautiful, and it reminded me of when I worked with Kanye on My Beautiful Dark Twisted Fantasy. I think his melodies are beautiful, however else I feel about him.
How do you feel about Kanye right now?
I'm not sure how I feel. I haven't listened to the Jesus album, if that's what you mean. I'm not ready for that.
Supervision is released on February 7, 2020 via Supercolour Records.