FUTURE FORWARD RETROGRADE
A trip through dystopia, looking towards vintage fashion to save our Earth's future.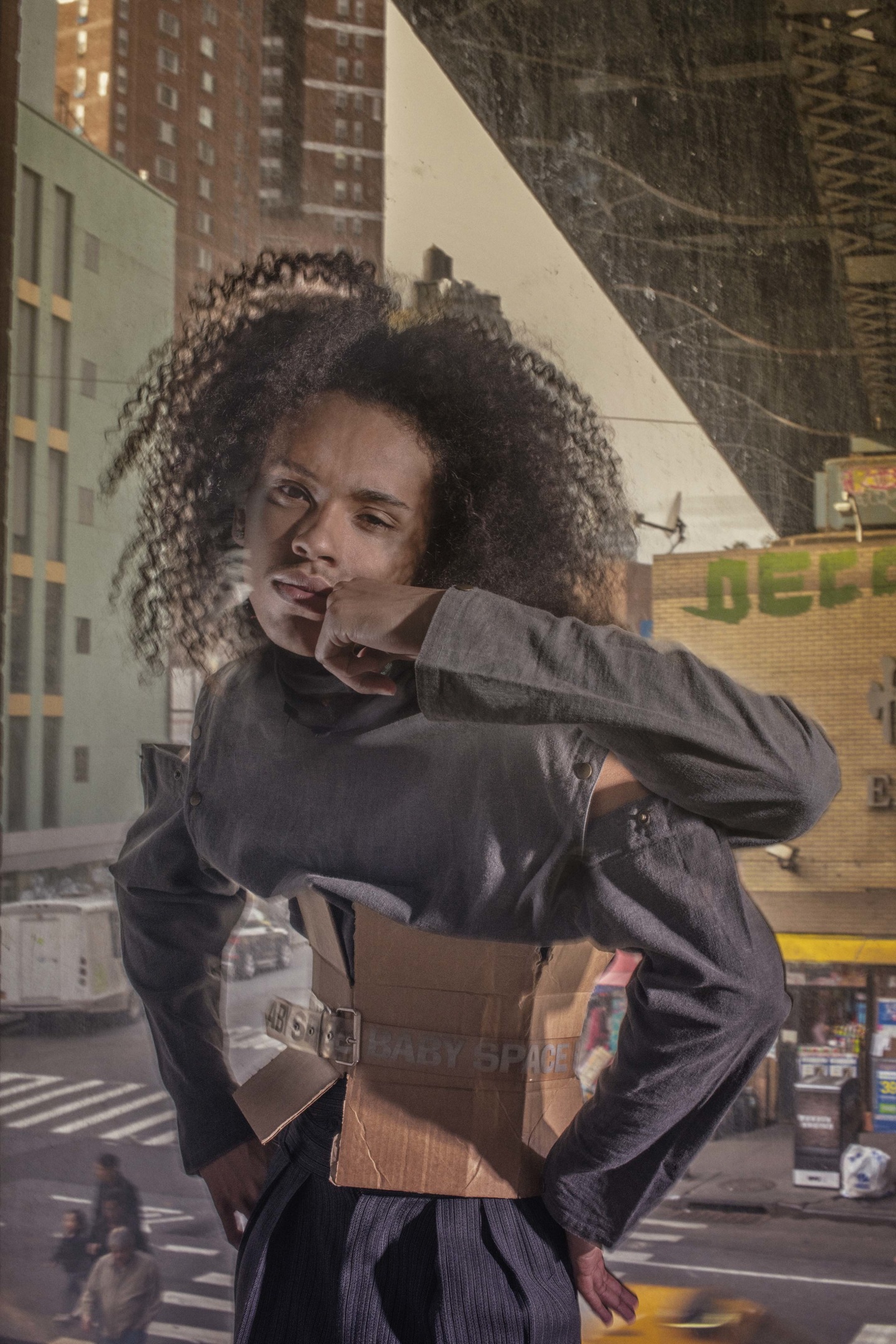 For this issue's spread, Fashion Editor-at- Large Shibon Kennedy drew inspiration from how the fashion industry has contributed to the ongoing ecological crisis our world faces. "In considering the future of fashion, there needs to be a greater focus placed on upcycling, recycling and repurposing clothing — a higher cultural premium, so to speak, placed on vintage fashion. We have to find ways to engage viewers and consumers in inspiring and interesting ways," she states.
Kennedy enlisted Collin James Weber and Brandon Veloria Giordano of Chinatown NYC vintage treasure trove James Veloria to assist in curating the shoot's styling: "They do an amazing job of showing vintage it in a truly special way. They present styling ideas and creative concepts comparable to things I see straight off the runway." Bringing on queer collaborators was a must as well — "I'm a champion of the community and it is also a big part of what James Veloria represents" — and so was linking up with Torso to handle photography: "I wanted it to feel a little futuristic and strange, but still totally remarkable. Their work is so synonymous with that."
What resulted was a photo essay that carries dystopian vibes while also gesturing towards the future of what fashion could be, and how it can potentially interact with our changing environmental landscape in a healthier way. "There are so many brands, online and Instagram stores out there that are changing the perception of what vintage is and can be," Kennedy exclaims, "and they're embodying the future of fashion: finding old, and making it look really cool, contemporary, unique and completely new."