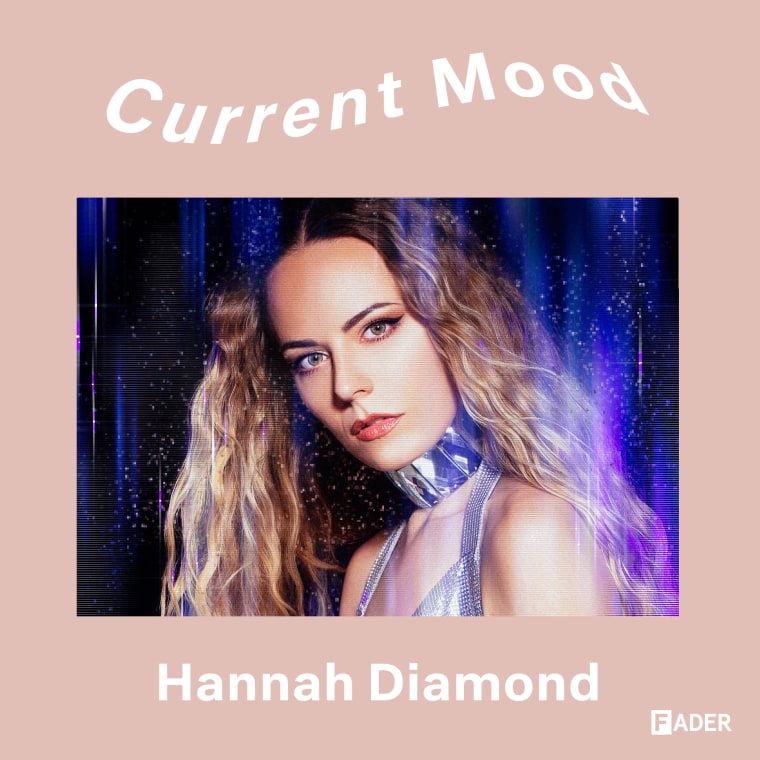 In our Current Mood series, we ask some of our favorite artists to curate a playlist according to a specific theme or mood of their choice. For her Current Mood, PC Music queen Hannah Diamond shares the perfect mix to usher in HD season. Listen to past Current Mood playlists here.
We're officially well into winter, which means it's time to pack up that summer playlist and get into something a little chillier. To kick-start the season, PC Music's premiere sad popstar and visual artist Hannah Diamond has put together a playlist for frostier days featuring her closest friends and collaborators. It's opportune time for a playlist from Diamond, because the release of her debut album Reflections last month also heralded the beginning of HD Season.
"It's HD season, so I've made this playlist to get everyone in the mood for winter with all my favourite frosty sounds," Diamond tells The FADER via email. "It features some of my friends, collaborators, some tracks that I feel heavily inspired my song "Make Believe" that made winter HD season, as well as some songs I've got on repeat at the moment that are getting me in the mood for snow ❄❄❄❄." Listen to HD Season above.