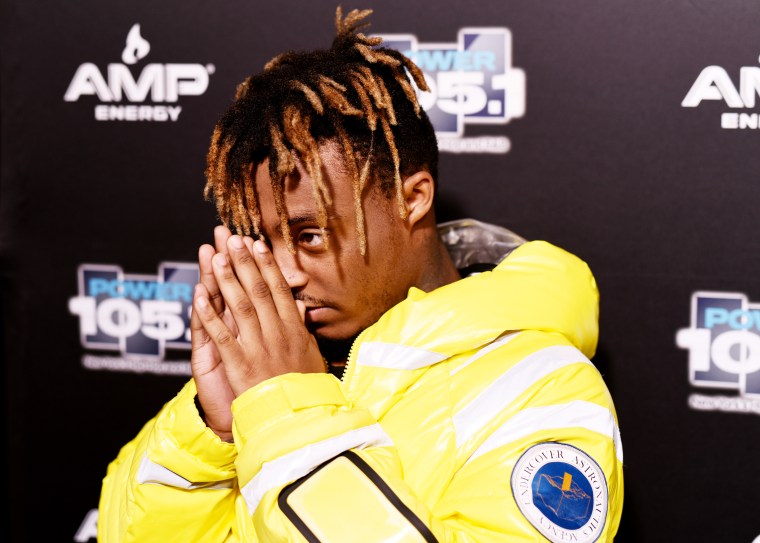 Juice WRLD died on December 8 after suffering a seizure at Chicago's Midway Airport, and a new report in The New York Times has revealed more details behind the circumstances surrounding the young rapper's death.
According to the newspaper, Juice WRLD's private plane was targeted by law enforcement at 1 a.m. on Sunday. Authorities had reportedly "received information from a federal task force that guns and drugs might be onboard."
Chicago police spokesman Anthony Guglielmi told the Times that the plane was searched and its occupants questioned soon after 1 a.m. As the search proceeded, Juice WRLD began convulsing — he was taken to a nearby hospital and pronounced dead at 3 a.m. A cause of death has not yet been disclosed.
Law enforcement says the plane was carrying 70 pounds of marijuana and six bottles of codeine cough syrup, as well as two 9mm pistols, a .40 caliber pistol, and ammunition. Two members of Juice WRLD's security team, Christopher Long and Henry Dean, were reportedly charged with misdemeanors for gun and ammunition possession.
Juice WRLD shared his second studio album Death Race For Love this year. Condolences from across the world of music poured in after news of his death became public.