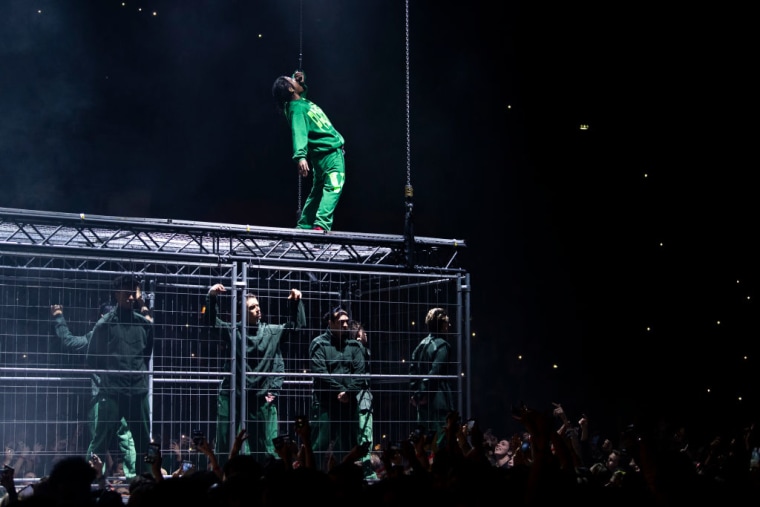 A$AP Rocky made his return to Sweden on Wednesday night, playing his first show in the Scandinavian country since spending a month inside a Stockholm jail this summer on assault charges. Rocky used his time inside as inspiration for the staging, with a huge prison-style cage erected inside the Ericsson Globe arena for the rapper to perform on top of and inside.
Rocky announced plans for his return to the country last month and pledged to donate proceeds to FARR, a network of refugee support groups based in Sweden. He was supported by local Swedish artists Jireel, Z.E and Dree Low on the night.
The rapper was handed a two-year suspended sentence on August 14 after being found guilty of assault. He was arrested following an altercation in the city prior to a festival appearance. Rocky's case attracted international attention. Kim Kardashian and her husband Kanye West lobbied President Donald Trump to intervene — Trump subsequently sent off a series of tweets and ordered the country's Presidential envoy for hostage affairs to oversee Rocky's trial.