Inside Turnover's musical utopia
The perpetually shape-shifting dream-pop band's fourth album is their weirdest and most accessible to date.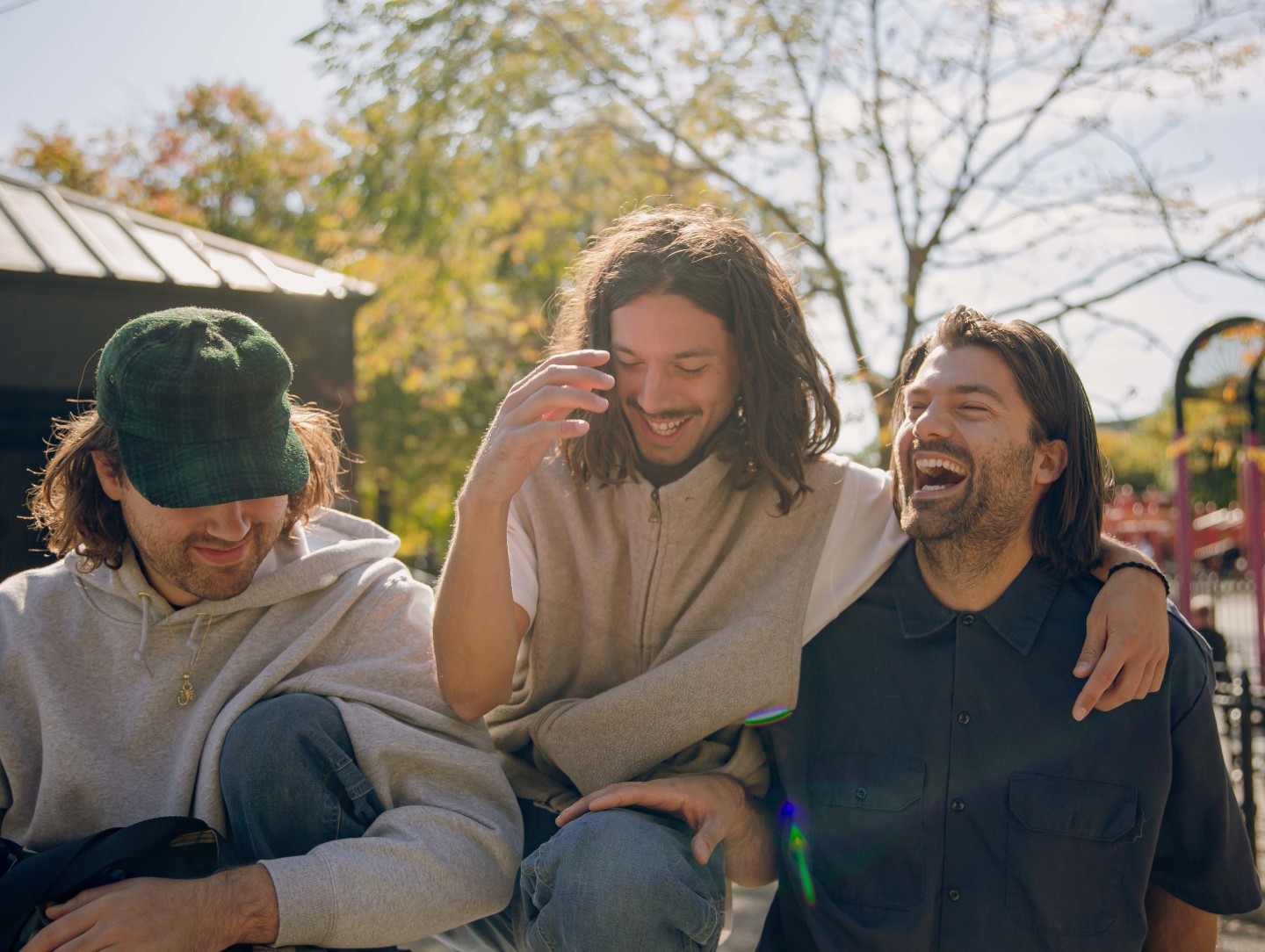 The first thing that catches the eye in Danny Dempsey's Bushwick apartment is a collection of European alt-rock posters: The Stone Roses, Oasis, The Sugarcubes — the sort of gloomy bands one might associate with the early music released by Dempsey's band Turnover. Dempsey, frontman Austin Getz, and drummer Casey Getz all sport shoulder-length hair, thrifty clothes, disarming grins, and inexplicably West Coast dispositions for three East Coast natives. As we get coffee, I float between the three of them in casual conversation, chatting about moving out of our hometowns only to return and find the same people doing the same things.
Austin explains how, a couple of years back, he moved from Turnover's collective hometown of Virginia Beach to the middle of the Redwood Forest. He currently lives in a manufactured home an hour north of San Francisco; Casey (Austin's younger brother) had just arrived in Brooklyn after driving overnight from Virginia Beach on virtually no sleep. But he's surprisingly chipper while talking about the mineral water diet he's trying, as well as the $5,000 water filter his friend is subsequently trying to sell him on. "It's not a Ponzi scheme," he assures me.
Meanwhile, Dempsey's focused on procuring fruits and veggies to make a batch of homemade juice. He's only lived in Brooklyn for a couple of years, but he already walks New York fast, pointing out which coffee shops are hostile to his reusable thermos. He gestures to various streets where some of his musician friends live, and remarks how influential they've been on his personal taste and his playing on Turnover's new album Altogether. The band and their touring guitarists — Nick Rayfield and Title Fight guitarist Shane Moran — are only in New York for a couple days to practice for their upcoming European tour. After writing the album from their own homes across the country and working out the kinks in a group chat, it will be the first time the band has played their new songs together in the same room. None of them seem particularly nervous about nailing the songs within the next few days.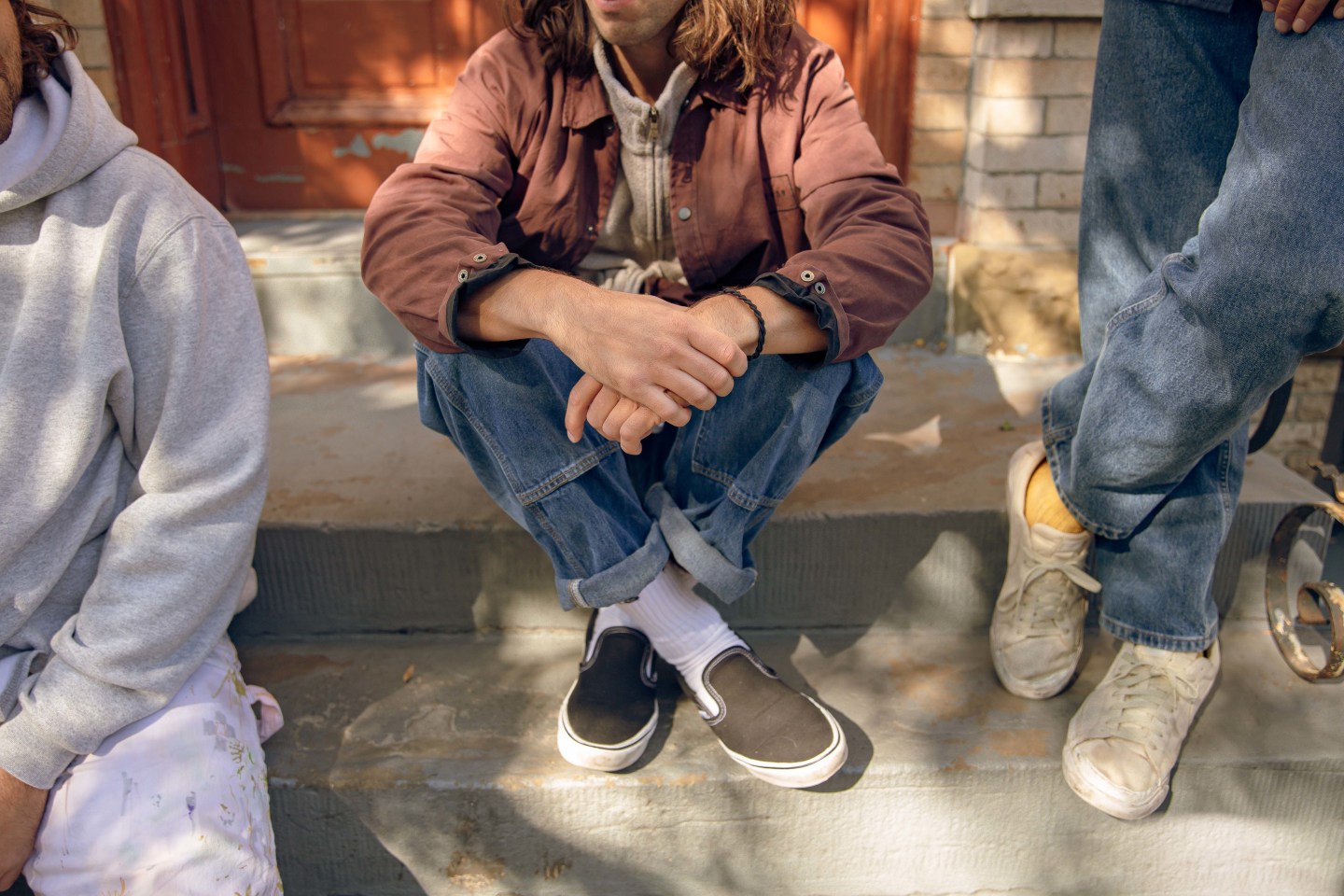 Turnover formed in 2009 as an emo-leaning pop-punk group, before making a hard pivot to brisk dream-pop. On Altogether, the band has mutated again, opening their sound up to a whole different batch of influences: R&B, psych-pop, and jazz. Rather than presenting as a band with a distinct sound, Turnover think of themselves as simply following the path of wherever their constantly evolving taste in music leads them next. "I don't think there's ever been a time when we felt like, We should try to be this," Dempsey says.
Austin's recent move to Sonoma County allows him to be closer to the San Francisco music scene in which he's become entrenched — a far cry from the pop-punk universe he was stubborn about branching out from as a late teen. Now, he frequents jazz clubs, catches experimental gigs, and has become fascinated with house, disco, soul, R&B, and electronic pop acts like Air. Dempsey mentioned that he had recently been delving into the Sister Sledge catalog; Casey tapped Homeshake, Tame Impala, and the homebrewed sensibility of bedroom-pop as his drumming inspirations for Altogether.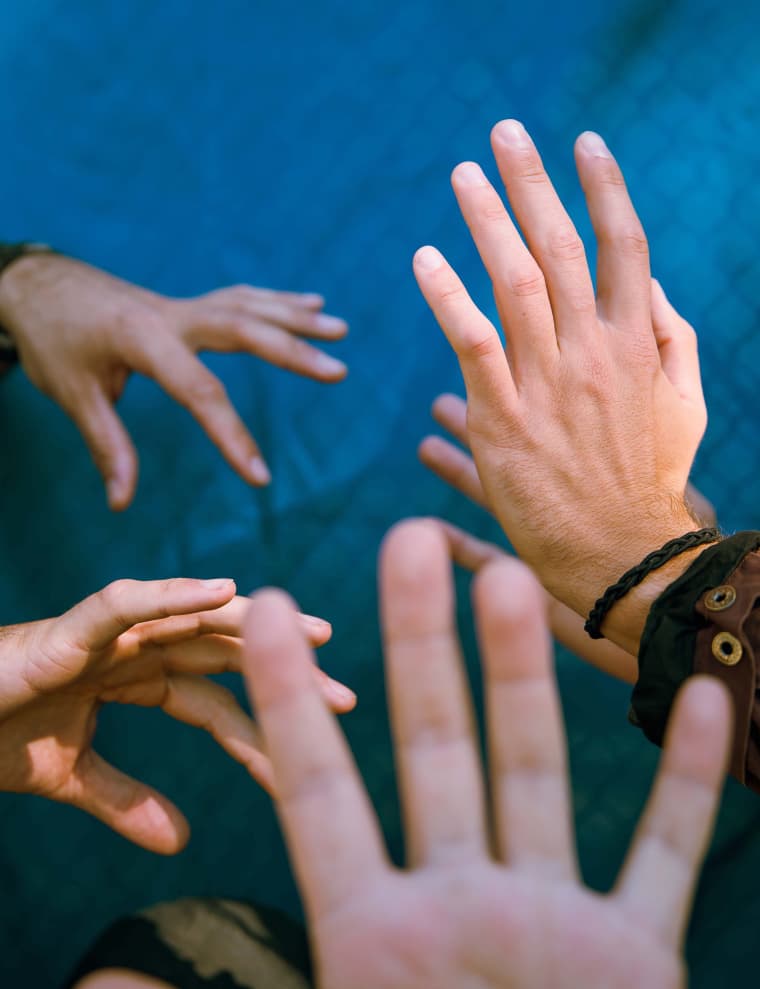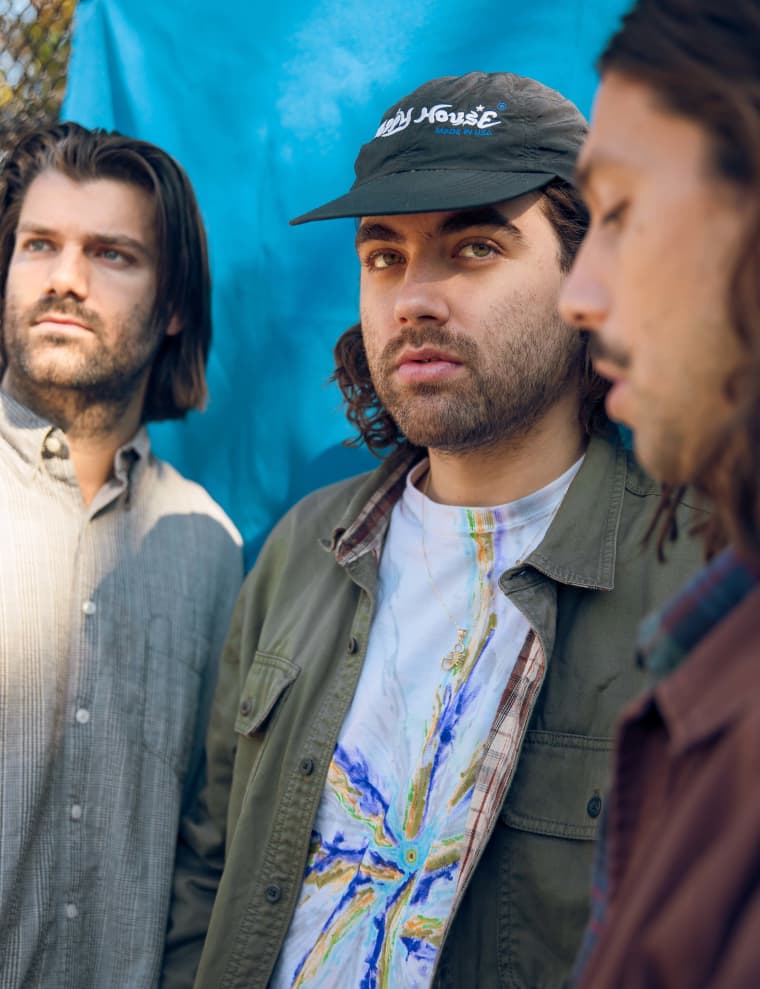 "If I listen to Peripheral Vision or Good Nature," Austin says of Turnover's previous two albums, "I can kind of classify the entire record into one group of songs and genre." He explains that because the songs on Altogether were constructed collaboratively in GarageBand and recorded separately, the music became a hodge-podge of each of their individual influences. "It was a lot more focused on the song and the composition and the arrangements," he says. "I feel like there was a trend in rock music for a while to be like, Oh yeah it's all analog, it's all good one-take type shit. None of us really care about that much."
Turnover began to approach their music with a new limitless creativity when former lead guitarist Eric Soucy left the group in mid-2017, after being accused of emotional abuse toward an ex-girlfriend. Although the band avoided disparaging Soucy during our chat, they suggested that his absence created a vacuum for new ideas that he wouldn't have necessarily greenlit. All three members were clear that his departure has been an overwhelmingly positive experience. "I think there's a lot more open-mindedness now than there used to be," Austin says. "I feel like [Eric] had stuff that he felt really strongly about, and now it's more anything goes than it's ever been before."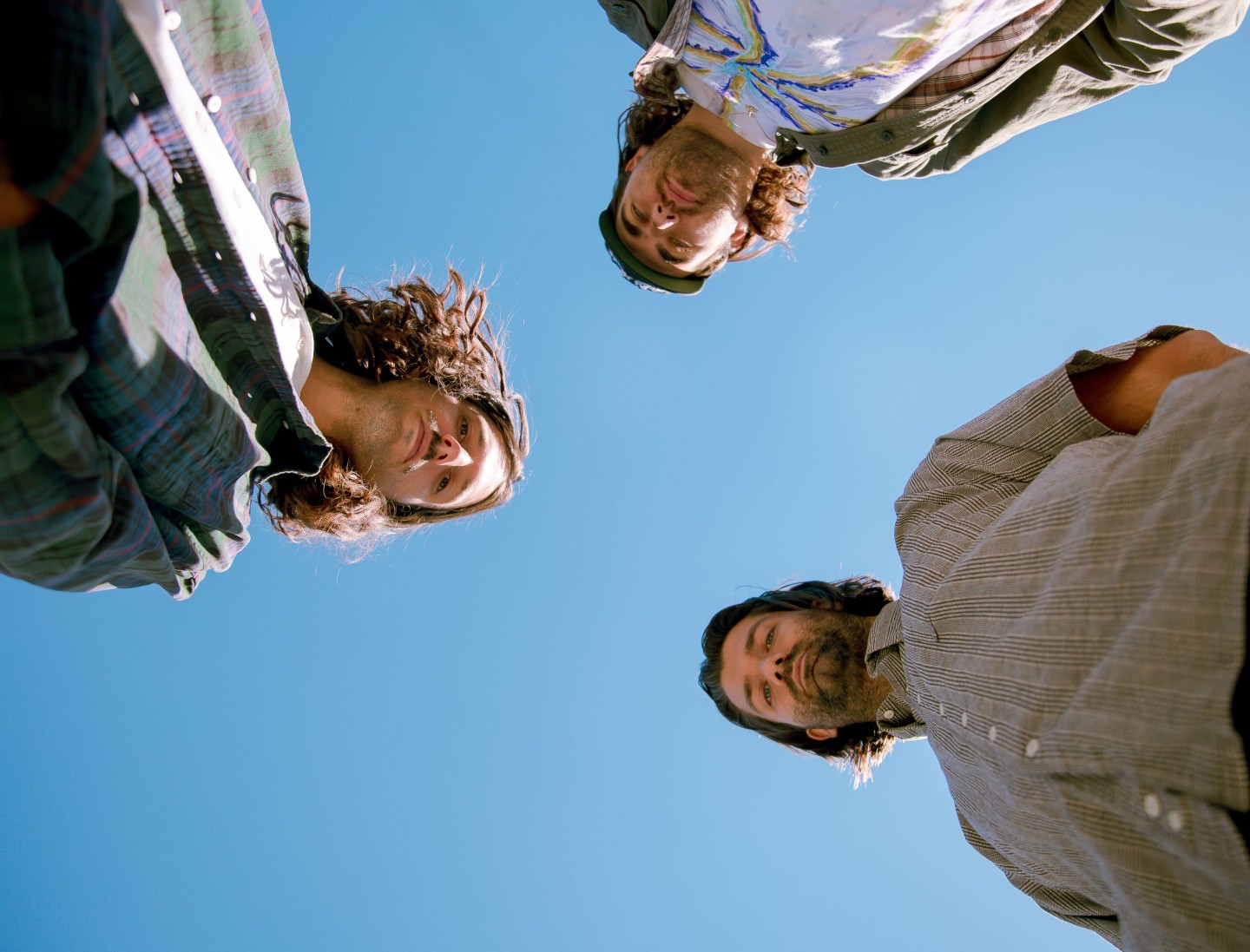 Unlike the driving rhythms of their last few albums, most of the drums on Altogether are chopped and looped from long takes that Casey banged out. Dempsey's basslines are more melodic and groovy than ever before; the record begins with an off-mic saxophone solo that's intended to evoke the sound of of a jazz club, and flugelhorns and congas make appearances throughout. There are striking changes to the formula Turnover had mostly settled into, but despite these unexpected experiments, the band believes it's their most widely appealing record yet. "I'm not friends with a single other person who's in a band in Virginia Beach," Casey says. "More of my normie friends think this album is better."
Reaching a more pop-minded audience while exploring various influences was on Austin's mind during the writing process. He was inspired by the current renaissance of indie films winning Oscars and considered how he could potentially channel a mainstream embrace of experimental art into Turnover's music. "I've been fortunate enough to have the time and energy to be able to dig into the niche parts of music and find stuff there," he says. "There's so many people that just have a full-time job and kids. Especially as we get older, our peers aren't people who are like, I got nothing but time and energy to devote to art." He and his bandmates want to use Turnover as a vessel for people who still appreciate the thrill of hearing something new and bold but don't necessarily have the means to go searching for it."

Peripheral Vision's melodic dream-pop sound was an unintended gateway from Warped Tour to indie-rock, and Turnover have somehow managed to keep one foot in both of those worlds, even as their sound expands beyond them. They toured with stage-dive royals Turnstile earlier this year, and their next tour will be with the Quebec psych-pop group Men I Trust. Dempsey acknowledges that "On paper, it makes zero sense." "We have this cool opportunity where somehow we can tour with so many different styles of music," he continues. "A lot of kids on the Turnstile tour are probably being exposed to hardcore for the first time ever, and then there's hardcore kids that're into us that are gonna come see Men I Trust and be like, Woah, I'm into this."
Austin has a more lofty goal: He wants Turnover to be a vehicle for his own fans' discovery, the type of band he wishes he could've found when he was a teenager. "When I was young, I thought a certain type of music was cool to like," he says. "I wish that somebody would've smacked me and been like: You can listen to whatever you want."