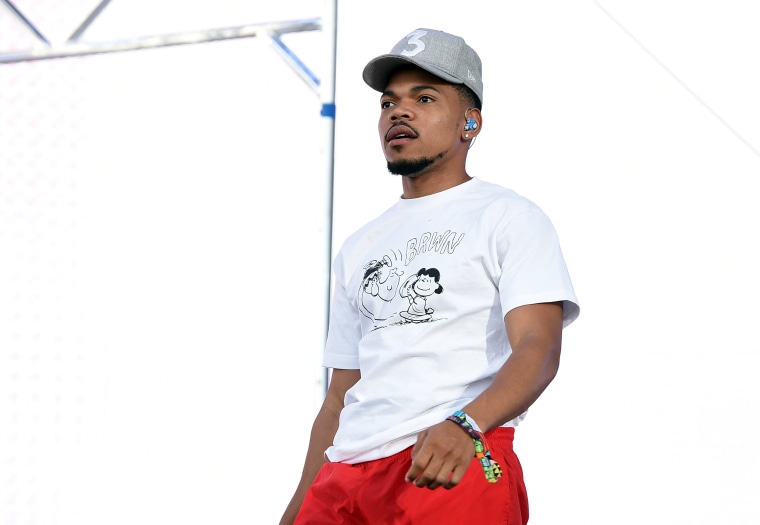 Chance the Rapper's North American tour has officially been canceled, with the rapper taking to Instagram to break the news to his fans. After already postponing The Big Tour due to scheduling conflicts and wanting to spend time with his family, he cited the same reasons for its now cancellation.
"I know it sucks and its been a lot of back and forth with reschedules and rerouting, but it's for the best. I'm gonna take this time to be with family, make some new music and develop my best show to date," he explained. "I'm deeply sorry to anyone with a ticket who has supported me this past decade by coming to a show and rocking out with me and I feel even worse for anyone who was planning on making this their first Chance concert."
Earlier this year, Chance not only postponed his tour, but he later canceled a Los Angeles show set for January 15 as it conflicted with the scheduling clause of his contract to headline Rolling Loud in December. The tour was then set to kick off in New York City in February and continue on to a total of 34 dates across the United States and Canada.
Read Chance's post below.