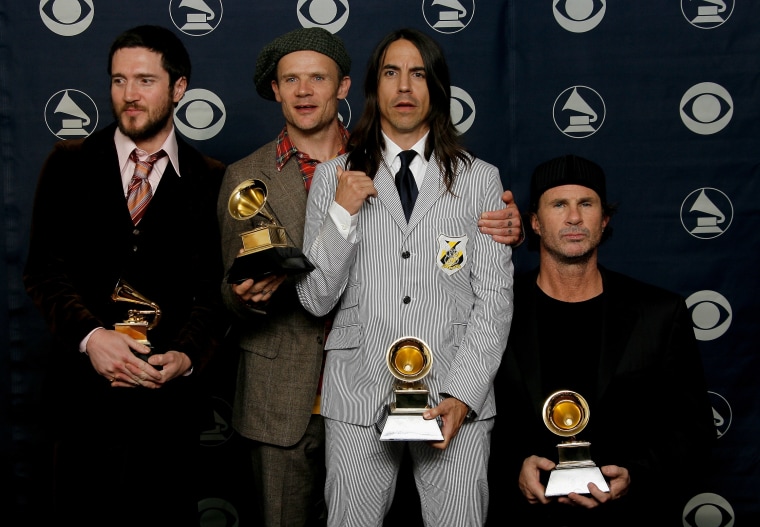 Red Hot Chili Peppers announced a recent lineup change on Sunday, parting ways with guitarist Josh Klinghoffer and welcoming back longtime member John Frusciante.
"Josh is a beautiful musician who we respect and love," the band shared via Instagram. "We are deeply grateful for our time with him, and the countless gifts he shared with us." They went on to add, "We also announce, with great excitement and full hearts, that John Frusciante is rejoining our group."
Over the years, Frusciante has left and rejoined several times, and was present for seminal albums like Blood Sugar Sex Magik and Californication. The latest change would mark Frusciante's third stint in the band after his last departure in 2009, during which backup touring guitarist Klinghoffer became a full-time member in his absence.
The band already has a pair of shows scheduled for 2020, including May 15 at Gulf Shores, Alabama's Hangout Festival and May 24 at Boston Calling fest.
See the full post below.