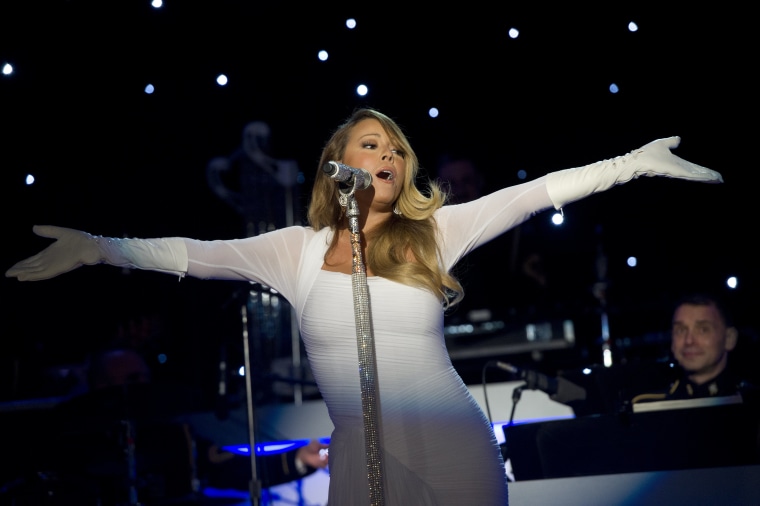 Mariah Carey's "All I Want For Christmas Is You" has been ubiquitous every holiday season since its release in 1994, but this week marks its debut at No. 1 on the Billboard Hot 100.
The song's newfound chart dominance has come with a few new records. It's the first holiday song to top the Hot 100 since 1958's "The Chipmunk Song"; Mariah Carey's 19th No. 1 single (just one shy of The Beatles); and the singer's 80th week at No. 1 — in a distant second is Rihanna, with 60 weeks at the top. The song's resurgence also makes Carey the artist with the longest span of No. 1 hits, beating Cher, and marks the longest ever time taken for a song to top the Hot 100 after its release 25 years ago.
Progressive changes in chart rules are partly responsible for the song's success. Upon its initial release, "All I Want for Christmas Is You" was not sold as a commercial single, making it ineligible to chart. When individual album songs became admissible to the Hot 100 in December 1998, the song came in at No. 83 for a week. Updates in the streaming rules since 2012 have allowed the song to re-enter the Hot 100 every year since.
Carey celebrated the news of her "new" No. 1 on Twitter:
Watch the video for "All I Want For Christmas Is You" below, followed by a recent Christmas-themed episode of Billy On The Street featuring Carey.