Deb Never's effortless cool
With her moody blend of grunge and hip-hop, the habitually shy Los Angeles singer-songwriter gets honest.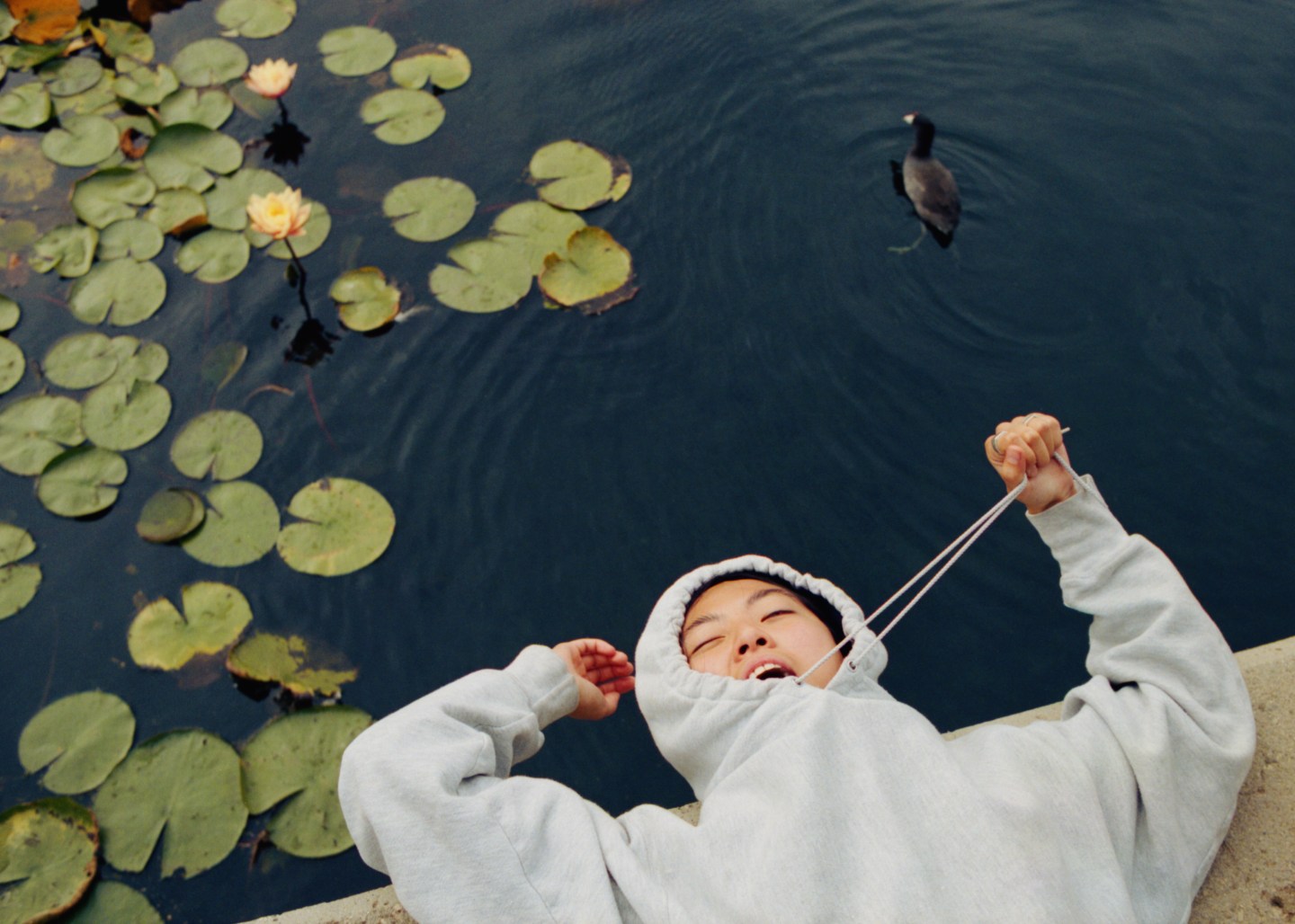 Growing up, Deb Never had such severe social anxiety that, in her words, she "couldn't speak." At McDonald's, her Korean immigrant mother, who barely spoke English, would have to order for her. When teachers called on her at school, she would shake her head silently until they moved on to another student.
"I used to wear this green puffy jacket that was almost like my safety blanket, even in the summer," the singer-songwriter tells me over a bowl of pho on a fall afternoon in Los Angeles' Koreatown. "In class, I wouldn't take it off because it would make noise, and I was scared that people would look at me. I looked like a South Park character."
Looking at the Never seated across the table, it's hard to believe I'm talking to the same person. Effortlessly cool in chunky silver jewelry and a loose grey crewneck that shows off the self-designed tattoos on her arms, Never is a fast talker with an infectious laugh. Talking to her feels like chatting a new friend at a party — not a Brockhampton collaborator and Dominic Fike tourmate who dropped one of this Summer's best EPs, House on Wheels.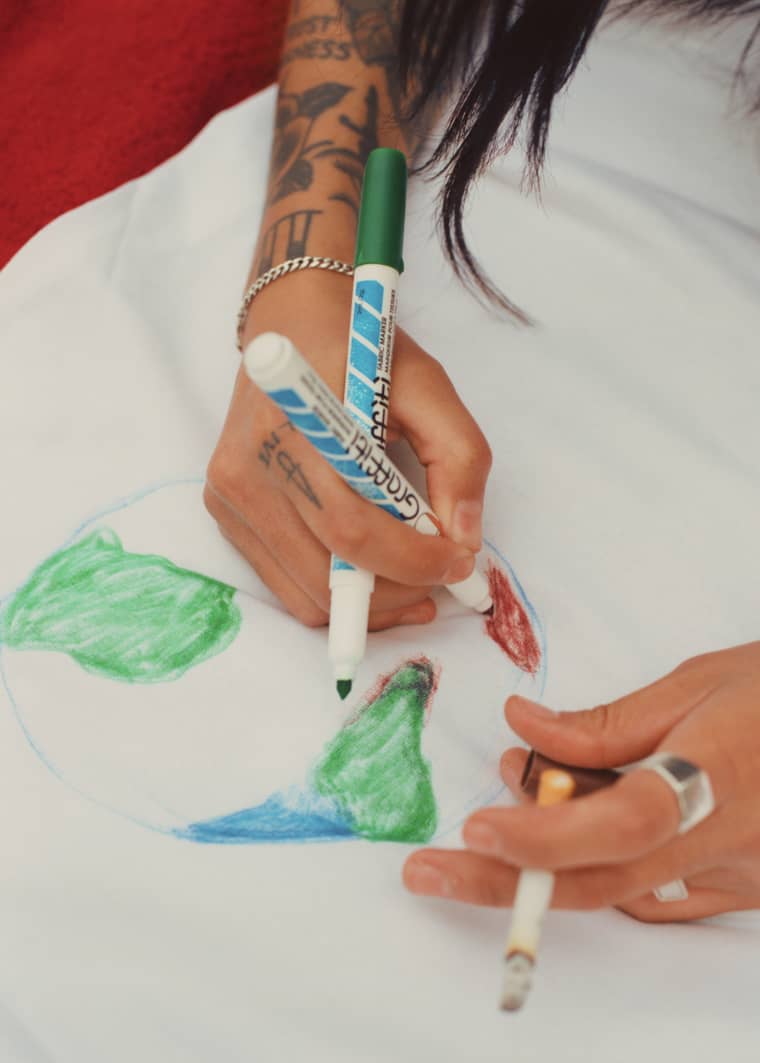 The five-song release, out via WeDidIt Records, is a subdued, stripped-down work built on 808s, murky hip-hop textures, and Never's grungy guitar work. Throughout, she offers pointed confessionals about relationships and self-destruction, sung in a languid, R&B-inflected cadence. "What is it you're missing? Had no pot to piss in / Had no one to listen, shoulda known / Got makeup on your pillow 'cause daddy didn't love you / Pity party, guess you're better off alone," she sings over splintering drum beats and acoustic guitar strums on "Swimming."
The daughter of a Korean Presbytarian pastor and a nurse, Never spent much of her childhood moving around the Pacific Northwest with her mother, who tried to make ends meet while her father did missionary work in East Asia. Never would sometimes join him — doing stints in China, Malaysia, and South Korea — she but only felt more isolated each time she returned to the U.S.
"Growing up poor and seeing my mom struggle and the way people treated her, and understanding why I had to stand in lines every Friday at a women's shelter, I felt at such a loss," Never explains. "I was always super embarrassed. That's the one feeling that I really remember growing up." As she entered her teens, the embarrassment turned to angst and frustration. "A lot of things just added up. I had a lot of bad influences around me," she says, preferring not to go into more detail.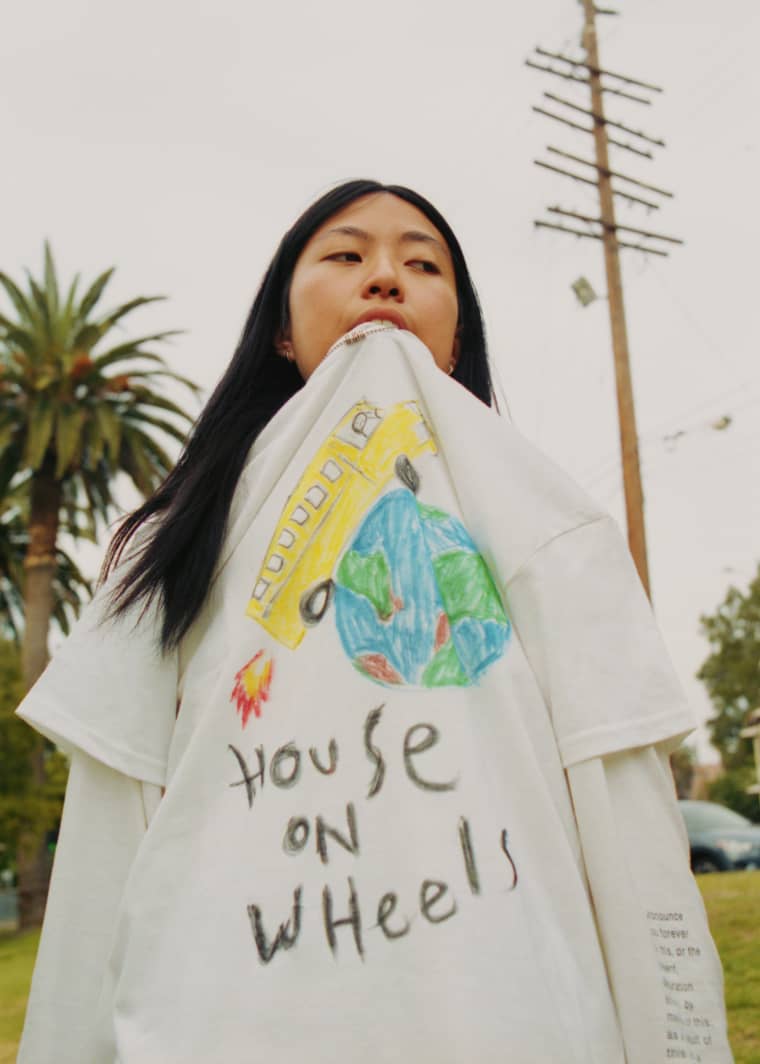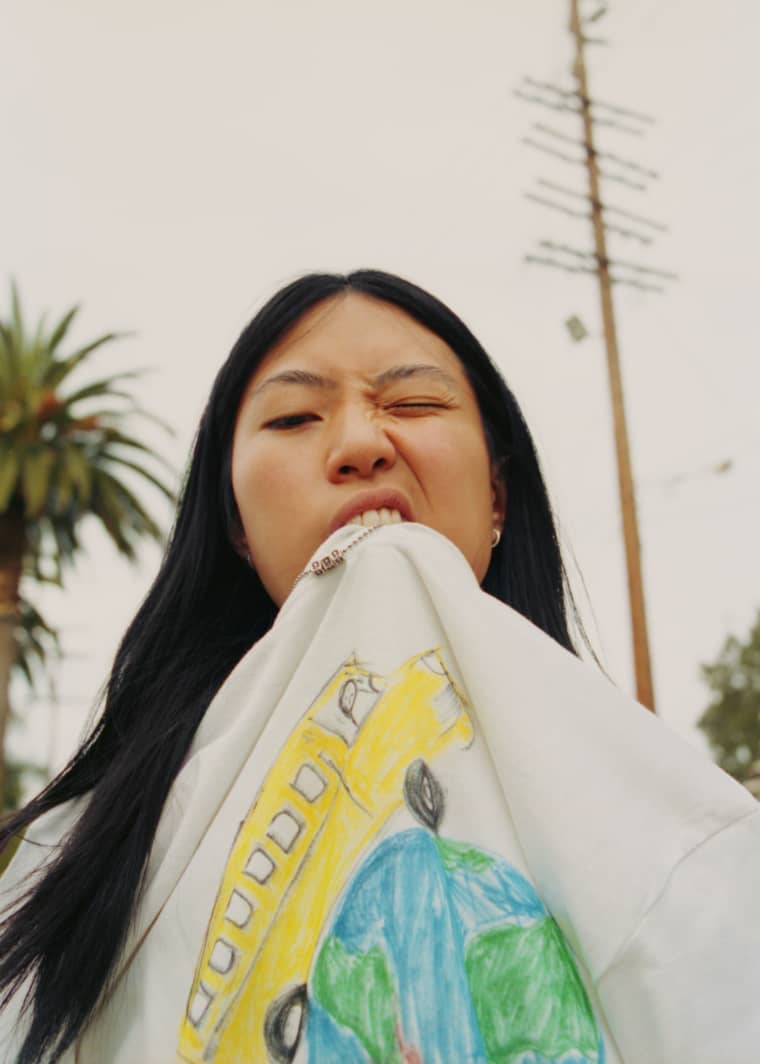 By the time she hit 15, Never needed a way to let her feelings out. She began writing songs at her mother's home in Washington, having taught herself guitar on a stolen church band instrument in South Korea. "It was just a pivotal moment in my life where the only solution was just being in my bedroom," Never explains. "That was the only way I could speak."
Never started playing in bands and hanging around house shows in the suburbs of Spokane, but she always kept her personal work to herself. In search of a fresh start, she decamped to L.A., working day jobs and occasionally modeling while writing songs at home. It wasn't until last year, at the behest of friends, that Never's songs finally made their way from the makeshift recording studio she'd set up in her bedroom closet to SoundCloud.
She posted just two tracks, but they were enough to catch the attention of current manager Michael Washington, a WeDidIt affiliate who knew Never from around the L.A. art and fashion scene. "She never had to be someone who's like, 'Look at me, look at all these things that I do,'" Washington tells me while Never steps out for a smoke. "What drew me in was the honesty of everything about her. It just felt very grounded."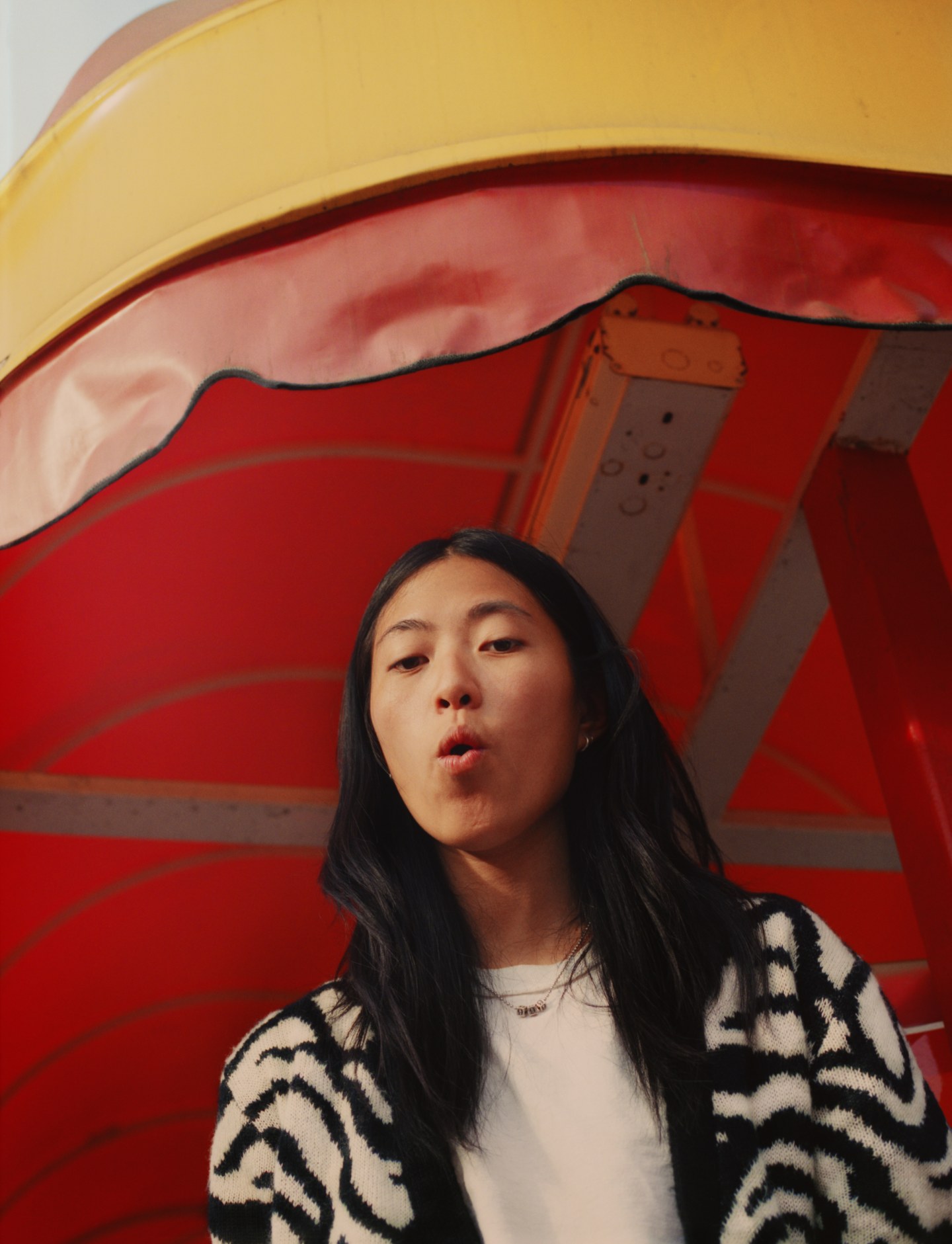 That honesty might be the only unifying factor behind Never's music, which culls equally from the grunge, emo, and rap that imbued her upbringing. Despite its origins, you'd be mistaken to call Never's sound bedroom pop. Her production, helmed by the likes of Shlomo, D33J, and Dyland Brady, is too squarely hip-hop; her guitar work, which lends scuzzy, stirring textures to tracks like "Ugly" and "Out of Time," is too earnestly grunge. Publications have dubbed her emo-rap, and while her husky, mumbled cadence and raw lyrics bear some likeness to Zubin and Post Malone, there's a nuance to her voice and a self-consciousness to her songwriting that paint a more complex picture.
"I'll never forget how you make me cry just to laugh again / Like a drug addict, I can't predict how you make me feel / And I don't answer my phone unless I see your name," she sings on the Dylan Brady-produced lead single "Ugly."
The track's video finds Never and some pals (including Brockhampton's Matt Champion) dressed in dog costumes. They make mischief in suburban streets while Never pines after a neighborhood girl; eventually, she's chasing after her in a car, only to be stopped short by her own leash. It's both hilarious and heartbreaking, self-aware and sincere.
"It's just honest," Never says of her music. "It's more honest than sad. That's the genre, if anything."