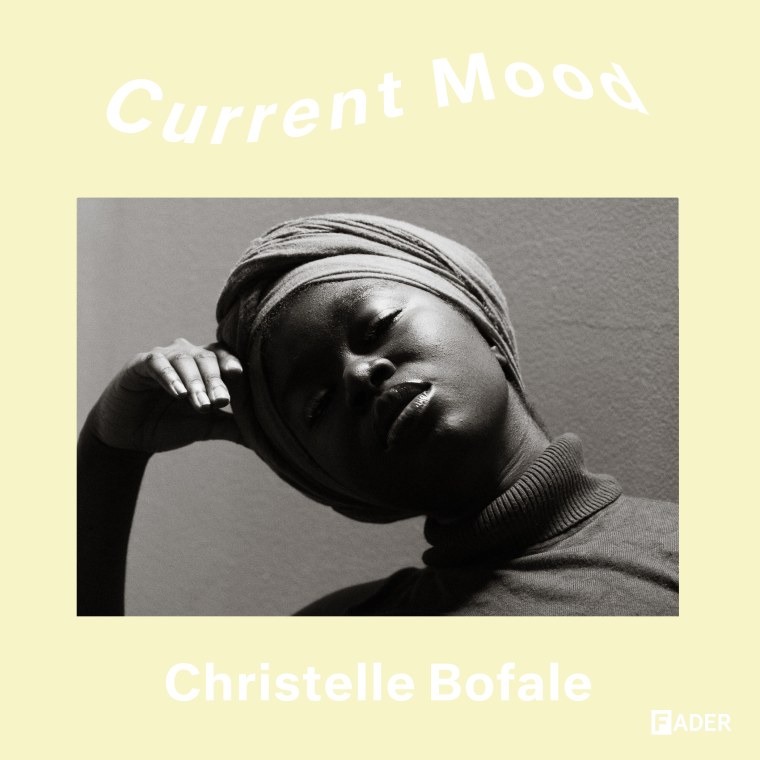 In our Current Mood series, we ask some of our favorite artists to curate a playlist according to a specific theme or mood of their choice. For her Current Mood, Christelle Bofale shares songs about feeling okay. Listen to past Current Mood playlists here.
Austin-based singer-songwriter Christelle Bofale makes conjures warm, lush guitar soundscapes that are offset by the sugary-sweet timbres of her voice. Every second of her 2019 release, Swim Team, found a new way to create surprising, electric contrast: brightly wavering guitar tones cutting through haze on "Origami Dreams," a stop-starting beat on the glassy "U Ouchea." For her FADER Current Mood playlist, Bofale has put together a playlist of songs around the theme of feeling okay about just feeling okay. Of the playlist, Bofale said:
"One of my favorite things to say is that I'm feeling "okay plus." Lately, I've just been okay minus the plus. I've found that it's best to lean into whatever I'm feeling rather than asking myself to be/feel something else, and so I wanted to put together a list of songs that make me feel okay with being okay. These tracks, sonically, don't force me into pure joy or deep melancholy, they simply rock me within the space that lies between the two feelings. Make yourself a cup of tea, hug yourself, and ask yourself what it is you need. It's alright to be okay."
Listen to Christelle Bofale's playlist above.