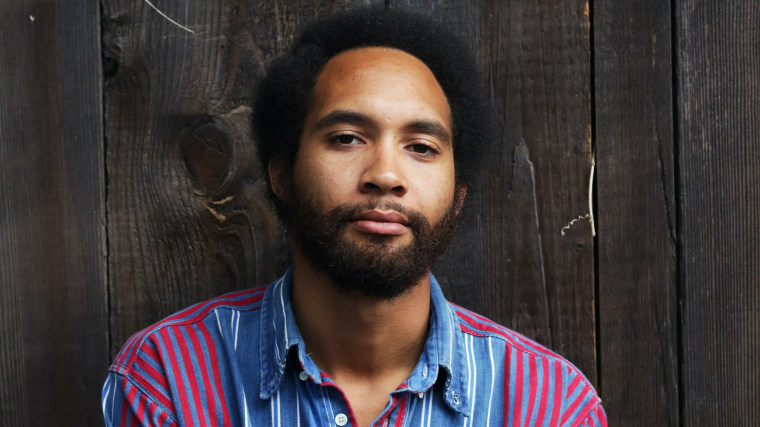 How many times has this specific story been told: You fall in love with someone only to realize that what you fell in love with wasn't a stable foundation for a relationship, but the passion and lust and comfort you felt with the person? It's a pillar of the country and Americana genres, so commonplace that it's well on its way to cliché. Maybe your version of that story is a little rebellious; you go in knowing that it's been told so many times in so many different ways you'd have to be pretty special to think your version is going to be anything different. But then again, why does it have to be?
Tré Burt, a singer-songwriter/Americana artist from Sacramento, California and recent signee to John Prine's Oh Boy label, isn't the first person to write a song like "Real You." It takes the listener through a journey of what happens after the breakup, when one sees the glory of the person that wasn't visible through the haze of love and the sometimes stressful moniker of "romantic partner." Because let's be real: sometimes, that can be stressful!
Of the song, Burt writes: "My partner at the time was the reason I found myself living in Melbourne for the past year or so, her being from there and all. When we split up it's safe to say I was on a bit of a free fall yet the reasons it wasn't working out had never been more clear. We were never able to see each other for who we really were, despite our incredible magnetism towards each other. It left me mourning what could have been and why it wasn't."
That should explain the video's blindfolds for you. Check out the video, tour dates, and a quick Q&A about signing to Oh Boy and re-releasing his album, Caught It From the Rye, out January 31, below.
Tell me about the artistic process behind this album.
It was me saying, "These songs sound honest, I'll use these ones." I probably wrote the album five times before I had a batch of songs I could live with people hearing forever. I was playing with my style, putting myself in different situations and seeing what came out of it.
You join quite the roster by signing with Oh Boy.
The initial moment was in June of 2019. We were on the phone for an hour or so, and afterwards I went to a sporting goods store, bought some binoculars, and went birdwatching.
Tell me about the road that led you here.
The road that led me here ain't really a road — or, if it is, it's one that has a fork in it every 100 feet. I don't think it'll change, and that's fine by me. It ain't so bad if you take the thing you love doing most and use that as your compass. I try and have a good time and not take things too seriously — that's the way life makes the most sense.
01-22 - 25 - Folk Alliance International - New Orleans, LA
01-28 - The Basement - Nashville, TN
01-31 - WMOT Finally Friday at 3rd and Lindsley, Nashville, TN
020-1 - Standard Deluxe - Waverly, AL
06/-04 - Jack Singer Concert Hall, Calgary, AB @
06-06 - Queen Elizabeth Theatre, Vancouver. BC @
07-03 - 5 - Mariposa Folk Festival, Orillia, Canada
@ with John Prine