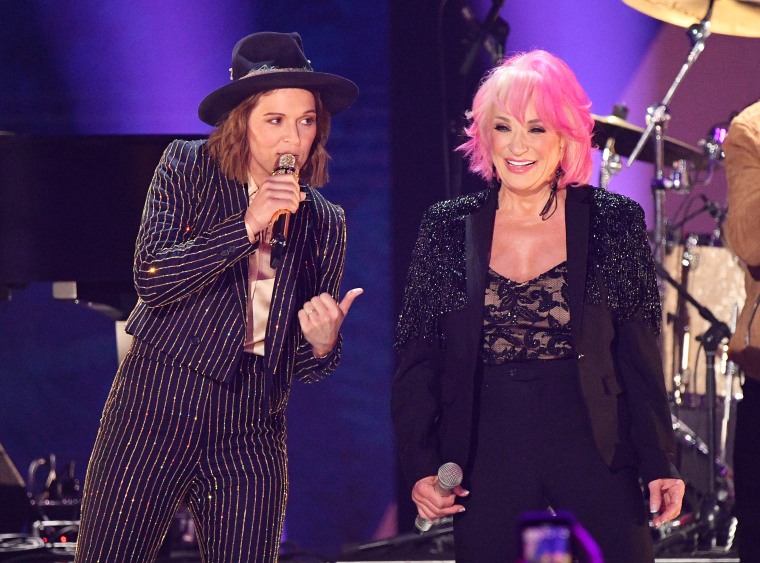 CMT has laid out a preliminary plan to address the looming gender disparity in country music. Today, the Viacom network announced that, going forward, it will broadcast an equal ratio of music videos by female and male country artists. "Effective immediately all music video hours on CMT and CMT Music channels will have complete parity between male and female artists," the channel posted on its Twitter account. "That means 50/50. #CMTEqualPay."
Senior Vice President of Music Strategy at CMT Leslie Fram further elaborated on the new policy, writing, "all the talk about what can be done to support females in country music needs to transform into action." She added that there are more announcements to come.
The news was met with praise by a number of artists, including Brandi Carlile, who wrote, "CMT gets to go down in country music history as leading this charge," and Tegan and Sara, who teased that they'd possibly write a country album in response to the shifting tide. Last spring, a report from University of Southern California's Annenberg Inclusion Initiative revealed that female-identifying artists accounted for just 16% of the top-charting country songs of 2014 through 2018.