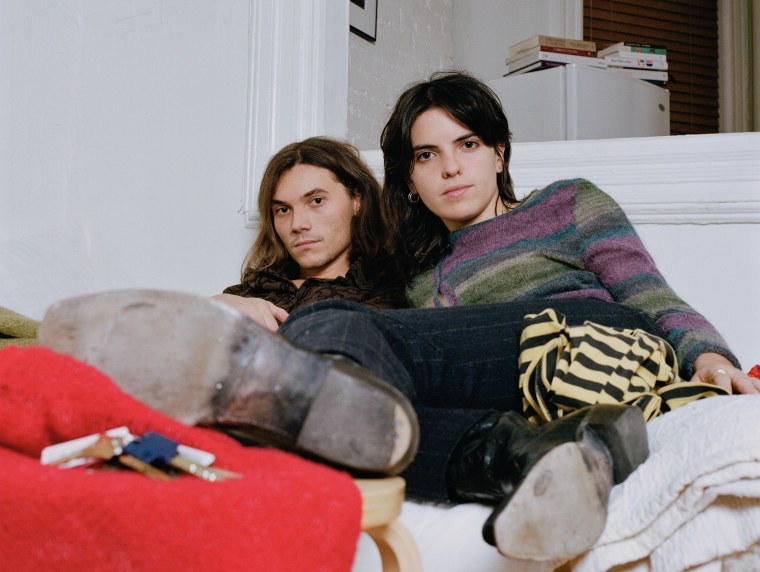 As Purr, Eliza Callahan and Jack Staffen make storybook psych-pop with old school New York charm. This February, the duo will release their debut album, Like New, a project that finds them teaming with producer Jonathan Rado (Foxygen, Weyes Blood, Alex Cameron). They've already shared a number of tracks from the album, and today, they're offering one more, a playful, meandering tune called "Avenue Bliss."
"It's about power and presence and having no words left— and then having that dust clear," Callahan wrote in an email to The FADER. The song arrives with a Guy Kozak-directed video that finds her and Staffen veering from collegiate mundanity and into a realm scattered with surreal possibilities.
"When [Kozak] came to us with his idea for the video, he had just naturally arrived at this concept of a sort of voyage but in a setting we would have never placed the song in," Callahan says. "We filmed in upstate New York. It was a rogue cold night — in the negatives —and we shot through till early morning. It felt like a dreamscape. We were told to get out of the woods by sunrise otherwise the hunters might mistake us for beast."
Watch "Avenue Bliss" below. Like New is out February 21 via ANTI- Records.