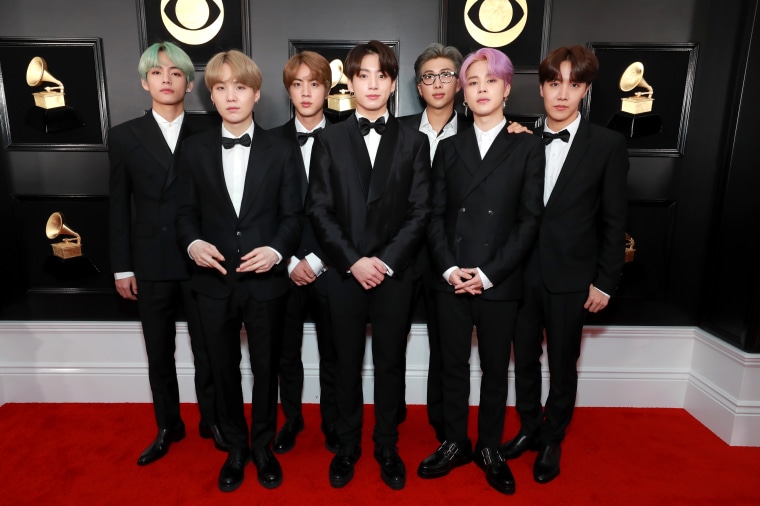 Lil Nas X's "Old Town Road" is up for Record of the Year at the 62nd Grammy Awards this weekend, and the song will be the focus of a special "Grammy Moment" live performance. Lil Nas X and Billy Ray Cyrus will take the stage to perform their record-breaking hit, along with BTS, Diplo, Mason Ramsey, and other "special guests."
The artists joining Lil Nas and Billy Ray on stage were featured on different "Old Town Road" remixes. BTS's RM dropped a version called "Seoul Town Road," while Mason Ramsay showed up with Young Thug for another remix. Way back in April, before "Old Town Road" logged 19 weeks at No. 1 on the Billboard Hot 100, Diplo shared his own EDM remix of the song.
The 62nd Grammy Awards will air Sunday, January 26. The ceremony threatens to be overshadowed by a developing scandal launched by ex-president Deborah Dugan, who has launched allegations of corruption and sexual abuse against members of the Recording Academy.