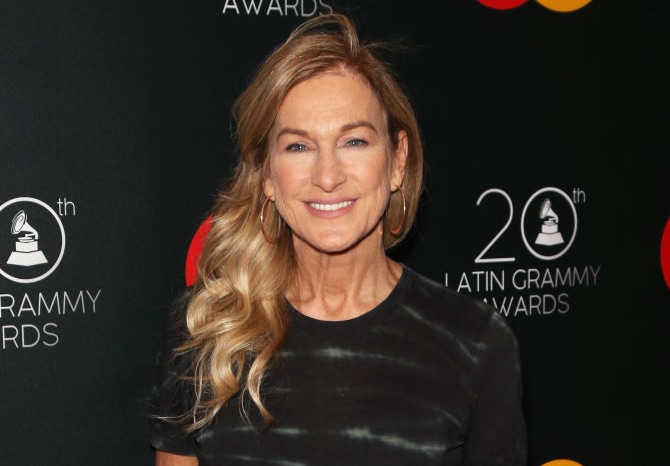 Deborah Dugan, the Recording Academy CEO who was placed on administrative leave just days before the Grammys this weekend, appeared on morning TV on Thursday to tell her side of the story. Dugan was suspended on January 17 following a misconduct complaint.
Dugan had already responded on Tuesday by saying claiming that her former employer is rife with corruption, misogyny, sexual harassment, and discrimination. She also claimed that her predecessor, Neil Portnow, raped an unnamed musician and that the Academy knew about the allegation. He has denied that claim strenuously.
This morning on Good Morning America and CBS This Morning, alongisde her attorney Douglas Wigdor., Dugan denied allegations that the Academy was a hostile environment under her stewardship. She also said she would be watching the Grammys at home this Sunday and that the audience can do so with a clear conscience.
Asked on GMA if people at home should think, when watching the 2020 awards, that "the fix is in, this is rigged," Dugan replied: "I'm saying that the system should be transparent and there are instances of conflicts of interest that 'taint' the results."
Wigdor made it clear, however, that, in his opinion, the past week of accusations has damaged the reputation of the annual awards ceremony. "The Grammys really is on life support right now," he said. "The statements they're giving about Ms. Dugan creating a toxic work environment, getting the executive board members to make statements — they are in panic mode right now."
Check out both interviews below: