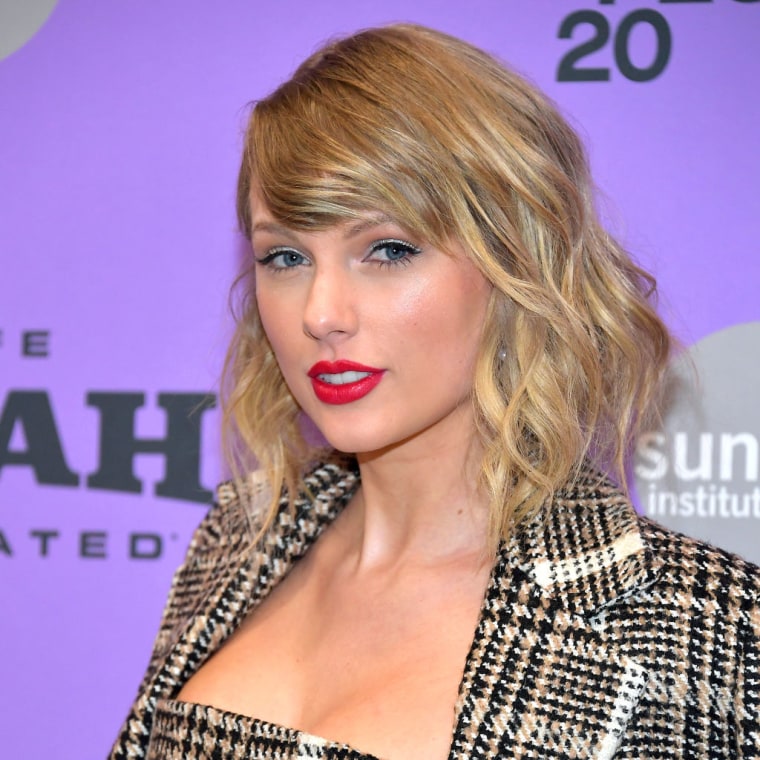 Taylor Swift talks openly about her body image and eating disorder in new documentary, Miss Americana. The feature-length movie premiered at the Sundance Film Festival on Thursday and The Guardian reports that one section of the film focuses on Swift's battle with an unnamed disorder that left her feeling as if she might pass out while performing live.
Speaking to director Lana Wilson, Swift said she would have "would have defended it to anybody who said 'I'm concerned about you." However, at her worst she was starving herself in order to achieve the body image she desired.
"I don't think you know you're doing that when you're doing it gradually. There's always some standard of beauty that you're not meeting," Swift tells the director. "Because if you're thin enough, then you don't have that ass that everybody wants, but if you have enough weight on you to have an ass, then your stomach isn't flat enough. It's all just fucking impossible."
Swift says she is feeling better now and has gained weight in the process but adds that she is still followed by the illness. "I tend to get triggered by something, whether it's a picture of me where I feel like my tummy looked too big, or someone said that I looked pregnant or something," she is quoted as saying. "And that will trigger me to just starve a little bit, just stop eating."
Elsewhere in the documentary, which hits Netflix on January 31, Swift concedes that she regrets not speaking out against Donald Trump during the 2016 election. She also discusses her mother Andrea Swift's cancer diagnosis and the effect that had on her and her family.